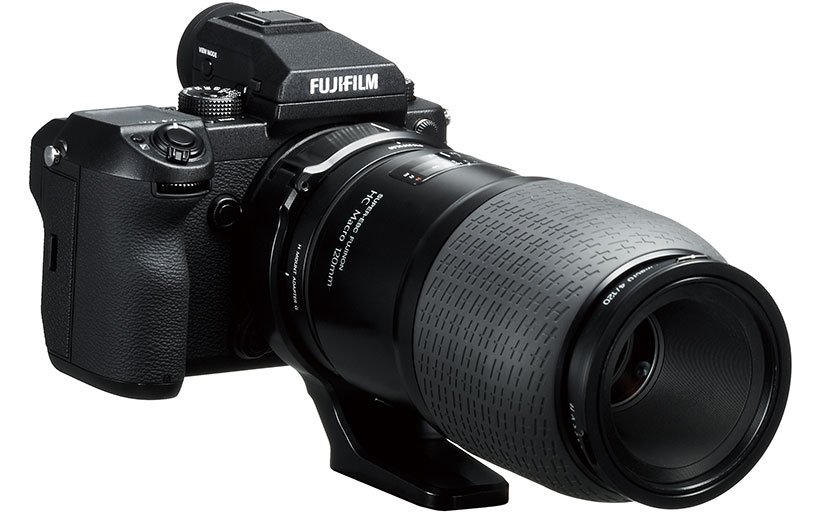 25% discount on Fuji rentals
Fujifilm's push into the video market continues with a special offer of 25% discount on rental of all Fujifilm cameras and lenses from Hireacamera.com. The deal includes the latest XT-2 mirrorless camera and the GFX medium format camera, which shoots up to 30p in full HD from its large sensor. There is no news of whether the new MK cinema lenses will be included when they are released for general sale, but Hireacamera.com do say new lenses will be added to the rental stock when they are available. The official information says:
Hireacamera.com is excited to announce a new exclusive offer on their range of Fujifilm cameras and lenses. From today, a 25% discount* will be applied to all Fujifilm camera and lens hires. 
This exclusive offer is the result of a new partnership between Hireacamera.com and Fujifilm and is part of a drive to get Fujifilm's multi-award winning X-Series cameras and XF lenses into the hands of more photographers. The offer also includes Fujifilm's new medium format camera, the highly anticipated GFX 50S, and the new GF lens series.
Andreas Georghiades, Fujifilm UK's Marketing Manager said 'The real joy of Fujifilm cameras is the combination of traditional styling with cutting edge technology. They are designed with the photographer in mind to make you fall in love with taking pictures and we want to get our cameras and lenses into more people's hands.  
Our partnership with Hireacamera will give more people the opportunity to use Fujifilm cameras and lenses for short, medium or long-term hires at a fraction of the price, and might just be the incentive they need to see for themselves what the fuss is all about.
Whether you want to test some of our latest cameras, or need a backup to your existing kit for a shoot, Hireacamera offers the perfect solution."
Guy Thatcher, Managing Director at Hireacamera was equally delighted, he commented, 'The growing levels of excitement about Fujifilm's cameras grew consistently throughout 2016 and the surge of interest we received when the GFX release dates were announced, earlier this year, was unprecedented. To that end, we've worked collaboratively with Fujifilm to deliver this very attractive offering to everyone who is interested in Fujifilm cameras.'
Hireacamera.com stock the widest range of Fujifilm X-Series cameras, including the award-winning X-T2 and X-Pro2 and the entire XF lens family, as well as the new medium format GF lens range. And when new lenses are released, Hireacamera.com will be one of the first places you can get your hands on them.
*The 25% discount will be automatically applied to existing rental prices from 18/03/2017