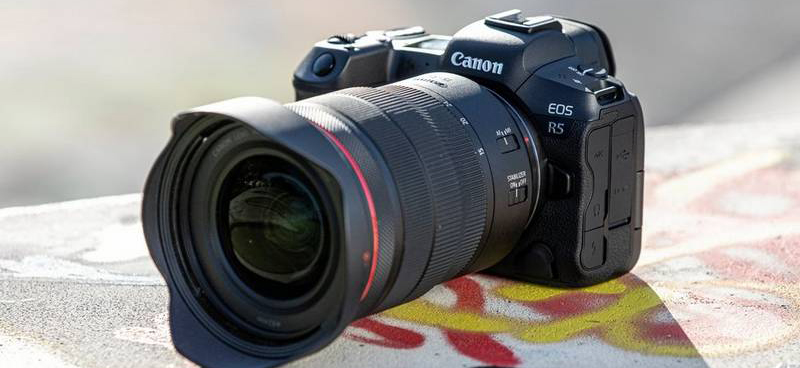 Canon EOS R5 and EOS R6
Posted on Jul 17, 2020 by Pro Moviemaker
Canon have announced EOS R5 and EOS R6, two advanced full frame mirrorless camera additions to the EOS R System built on the RF Mount
The pro-level EOS R5 delivers 45 megapixel stills at up to 20fps and is the first full frame mirrorless to record 8K raw up to 29.97fps internally and 4K to 120p. EOS R6 captures 20.1 megapixel stills at 20fps, 4K video up to 60p and full HD at up to 120p.
EOS R5
EOS R5 is a leap forward in mirrorless technology and offers the highest resolution. The DIGIC X processor, CMOS sensor and RF lenses combine to advance all aspects of image quality to achieve a resolution exceeding 45 megapixels.
Up to 100% AF coverage with 5,940 selectable AF points and ISO range of 100-51,200 keep subjects razor-sharp even in extreme low light conditions. Dual-card slots support a high-speed CFexpress and SD UHS II card, housed in a weather resistant magnesium body.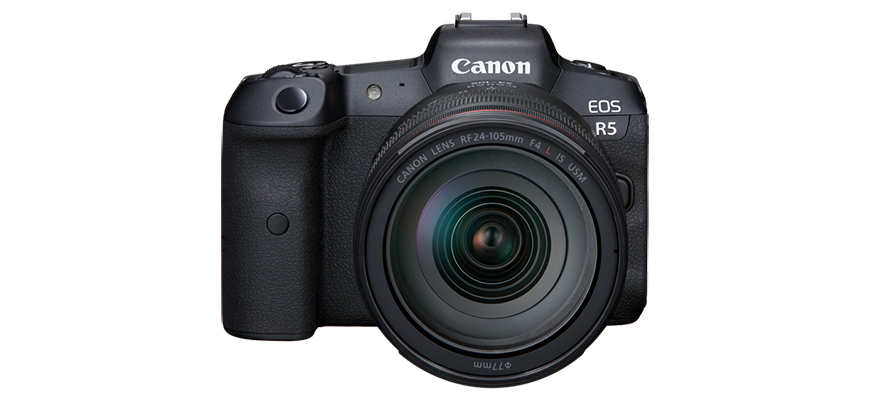 Professionals can capture 8K 12-bit raw video internally using the full width of the sensor for a truly cinematic result with continuous eye and face AF tracking for people and animals. The EOS R5 also sets new standards for videographers shooting in 4K. Capture 4K DCI (full frame) and 4K UHD at frame rates up to 120p (119.88fps) with 4:2:2 10-bit quality, enabling high resolution, smooth slow-motion with full AF performance. Users seeking 4K quality can use the 4K HQ mode to reproduce incredible detail at frame rates up to 30p by internally oversampling 8K footage.
8K RAW internal video recording up to 29.97fps (non-cropped)
8K internal video recording up to 29.97fps (non-cropped) in 4:2:2 10-bit Canon Log (H.265) or 4:2:2 10-bit HDR PQ (H.265)
4K internal recording up to 119.88fps (non-cropped) in 4:2:2 10-bit Canon Log (H.265) or 4:2:2 10-bit HDR PQ (H.265)
4:2:2 10-bit in Canon Log or 4:2:2 10-bit HDR PQ output via HDMI at 4K 59.94fps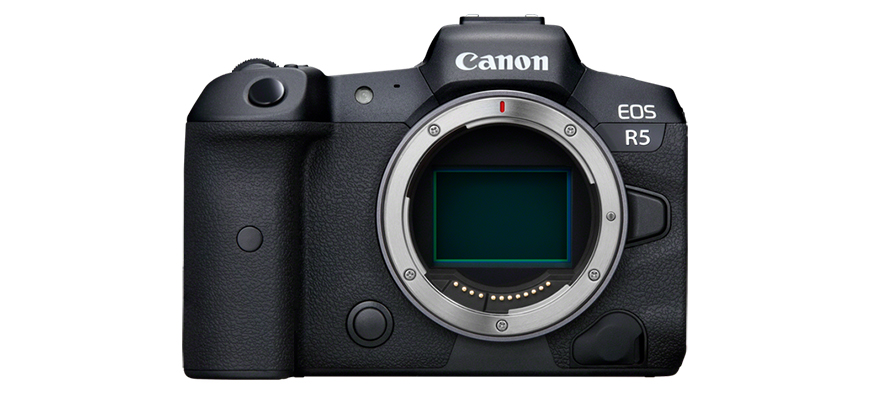 User demand sees the return of the multi-controller to EOS R5 in addition to touch and drag AF using the 3.2inch vari-angle touch screen with 2.1 million dot resolution. With Dual Pixel raw also supported, correction of the focus and contrast in the background and changing the lighting in portraits is possible after capture.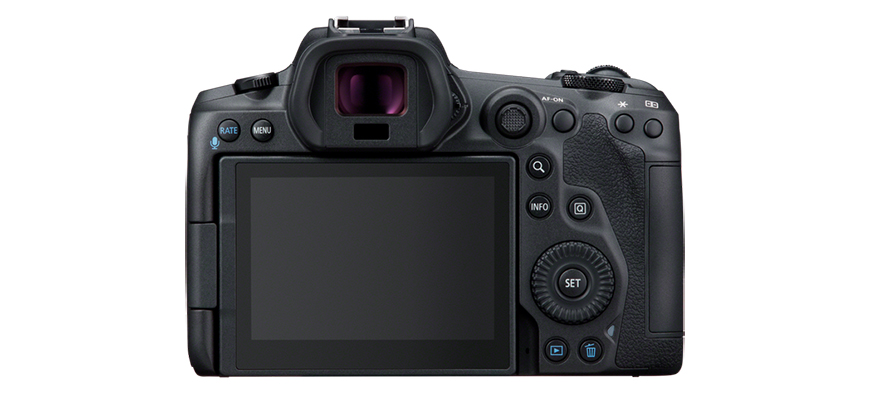 The 0.5inch electronic viewfinder (EVF) refreshes at 120fps with 5.76 million dot resolution for a staggeringly realistic view of the world comparable to an optical viewfinder.
EOS R6
Providing speed and full frame quality, EOS R6 is a powerful camera, exceeding the demands of enthusiasts and semi-professionals across genres. Sports and wildlife enthusiasts can capture fast moving action utilising the up to 20fps speed, flexibility of up to 6,072 selectable AF points and deep learning based automatic face, eye and animal AF tracking modes.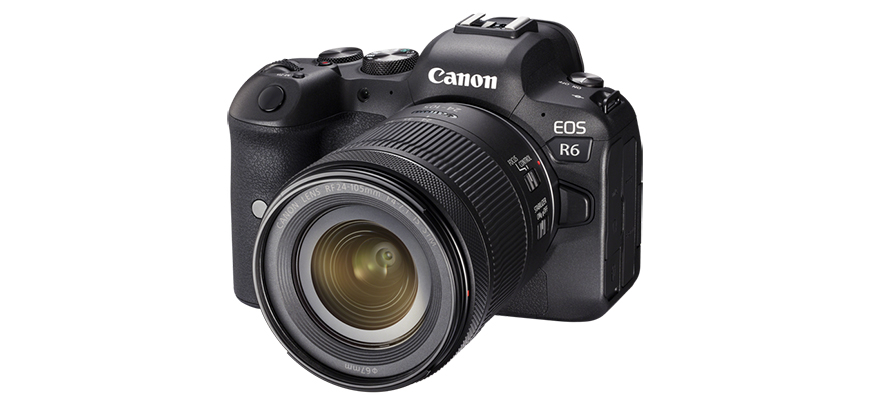 The 20.1 megapixel CMOS sensor shares many technologies and performance seen with the EOS-1D X Mark III providing 100-102,400 auto ISO range enabling users to produce clean images in the toughest low light environments such as weddings and indoor events, providing additional flexibility and choice.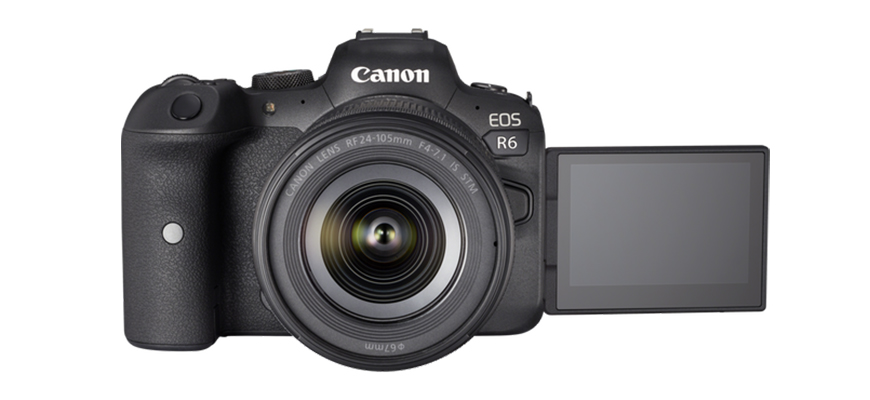 Enabling content creators to meet the increasing demand to produce both stunning still and moving image, the EOS R6 can film in 4K UHD resolution at up to 59.94fps achieved through oversampling from 5.1K. Output slow-motion footage with AF support using Full HD at up to 119.88fps.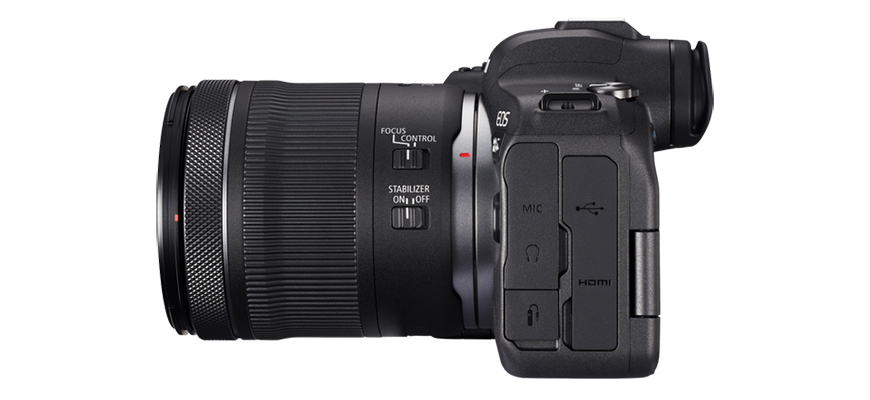 During movie shooting, zebra display can be used as a guide to exposure adjustment, particularly useful in conditions that typically result in overexposed highlights. With the option to record internally in 8-bit H.264 or 10-bit YCbCr 4:2:2 H.265 and Canon Log, users can experience post-production flexibility.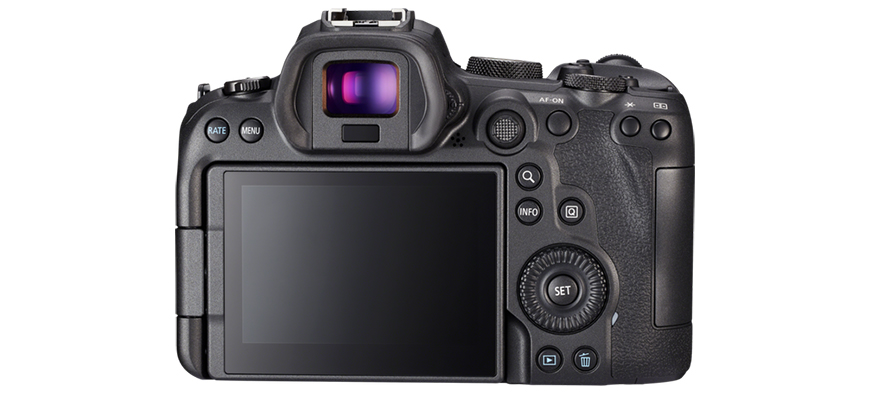 The 0.5inch 3.69 million dot EVF working up to 120fps maximum refresh rate supports minimal lag ideal for photographing sports, offering a transparent and responsive view of shooting subjects. The 3-inch vari-angle 1.62 million dot LCD screen encourages shooting from creative angles. Dual card slots allow users to input 2x SD UHS II cards and record to both cards simultaneously, with the ability to record in different formats for safety, security and speed.
Pricing & Availability
The EOS R5 will be available on the 30th July 2020, with the following RSPs:
EOS R5: £4,199.99 / €4849.99
The EOS R6 will be available on the 27th August 2020, with the following RSPs:
EOS R6: £2,499.99 / €2,899.99