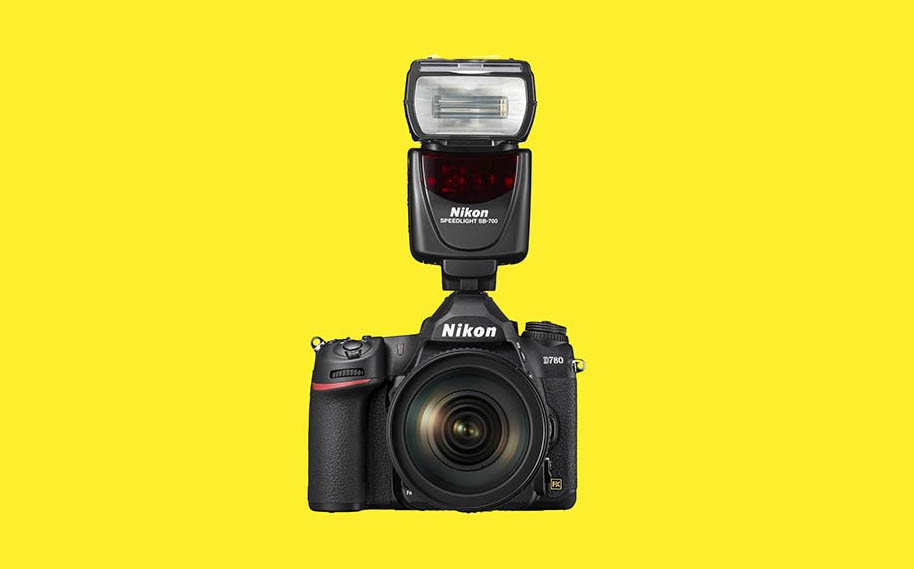 Create your best work yet with the all-new Nikon D780
Today Nikon introduces a high performance DSLR that gives creative photographers everything they want from a full-frame camera
The D780 boasts a fast Hybrid-AF system for Live View shooting, and a 51-point Phase-Detection AF system for viewfinder shooting. When shooting in Live View, photographers and moviemakers benefit from the same AF system as found in the Nikon Z 6 mirrorless camera. Users can lock onto expressions with Eye-Detection AF and take advantage of low-light AF, which powers reliable subject acquisition all the way down to -6 EV. Photographers shooting through the viewfinder benefit from flagship tracking performance, and quick switching between AF modes.
Fast burst rates add to the versatility of this camera: up to 7 ps in viewfinder shooting, and 12 fps in Silent Photography mode during Live View shooting. Other notable features include the maximum shutter speed of 1/8000 s, which gives photographers the flexibility to sync with Nikon Speedlights. Or they can stretch time all the way to 900 s, great for capturing dramatic light trails and nightscapes.
Movie shooters will enjoy the quality of the footage they can achieve with the D780. The camera uses its 6K image sensor resolution to produce ultra-high-resolution 4K/UHD footage at 30p/25p/24p with zero crop factor. Videographers can also use an external movie recorder to capture rich HLG HDR footage, which can be shown directly on a compatible TV or monitor.
Robert Harmon, Senior Commercial Planning Manager, Nikon UK, says: "Many photographers love DSLR, and they've been waiting for a model like the D780. If you're a DSLR lover, and you want to shoot movies as well as stills, this is the perfect solution. If you want to explore mirrorless, we have the Z system for that too! Whichever system excites image makers, we're thrilled to offer the versatility that lets them create without limits."
Key Features
| | |
| --- | --- |
| Viewfinder AF | The 51-point Phase-Detection AF system is sensitive down to -3 EV. You get flagship tracking capabilities and quick switching between advanced AF modes. |
| AF in Live View | The 273-point Hybrid-AF system is sensitive down to -4 EV, or down to -6 EV in Low-Light AF. Eye detection AF is available when shooting stills. |
| Burst rates up to 12 FPS | Shoot at up to 7 fps with AF/AE, or up to 12 fps in Silent Live View Photography mode. Users get full resolution images, even when shooting in RAW. |
| Optical viewfinder and tilting touchscreen | The 0.70x optical viewfinder gives a wide field of view and 100% coverage. The tilting 2359k-dot LCD monitor offers touch shutter release and AF. |
| High image quality | F-mount lenses. 24.5 MP full-frame CMOS sensor. EXPEED 6 image processor. The same 180K-pixel RGB sensor and Advanced Scene Recognition system as the D850. |
| Ultra-wide ISO range | The D780 boasts a wider ISO range than the acclaimed D850. Work with ISO 100–51200, extendable up to 204800 and down to ISO 50.  |
| Full-frame DSLR movies | Shoot ultra-high-resolution 4K/UHD footage at 30p/25p/24p with zero crop factor. Record in N-Log or capture rich Hybrid Log Gamma (HLG) footage. |
| Creative freedom | In-camera time-lapse. 2 MP stills at 120 fps. In-camera digitising menu. |
| Fast image transfer | The camera's data-transfer capabilities and wireless connectivity make it easy to get images out there. And SnapBridge lets users share JPEGs and RAW files with any smart device. |
The Nikon D780 will be available nationwide from early Spring 2020.
D780 body only – £2199
D780 and AF-S 24-120 f/4G ED VR – £2619
Click here to find out more.
Click here to visit the Nikon website.