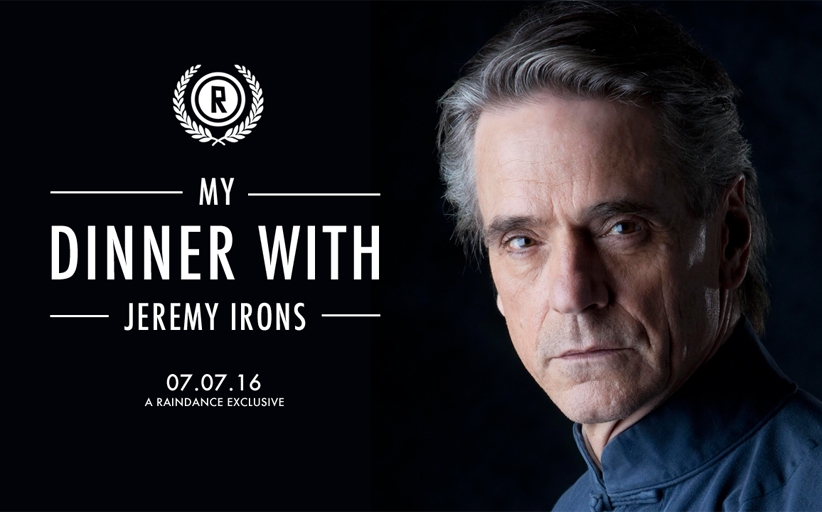 Fancy having dinner with Jeremy Irons?
Bid for a seat at the Raindance dining table with Academy award-winning actor Jeremy Irons
Raindance is kickstarting its "My dinner with" series of charity events with the Academy award-winning actor Jeremy Irons. If you fancy being one of 10 attendees at this exclusive soiree on Thursday 7 July, all you need to go is head along to the Raindance website and enter your details plus your maximum bid for a seat – successful bidders will be notified by 30 June.
The event will be held at the Edition Hotel in London and has been organised to raise much need funds for the The Independent Film Trust in support of British Independent filmmaking. Don't miss your chance to be a part of this exclusive event: bid here.