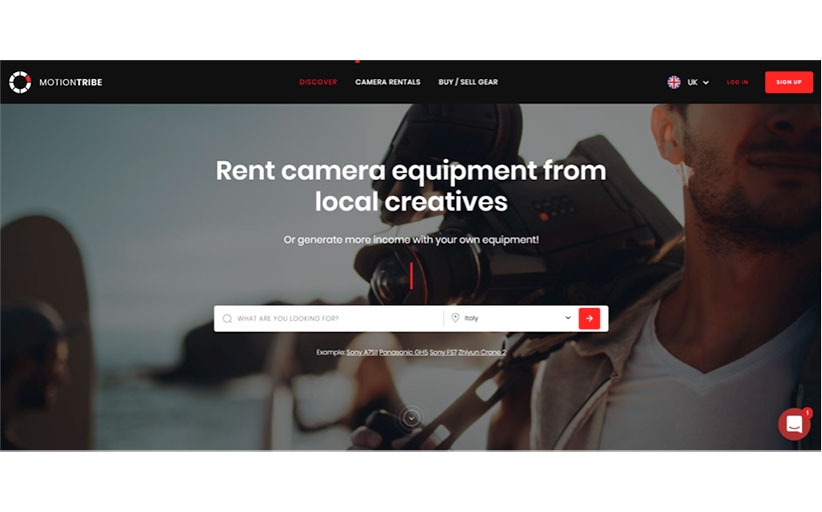 Huge update as MotionTribe expands
MotionTribe, the collaborative rental platform with over 3000 audiovisual professionals, is releasing the beta of the V2, its biggest update to date. The team is also making MotionTribe available in new countries.
 
MotionTribe, reinvented
The new MotionTribe is now online and is the biggest update to date. Not only has the design and user experience been redesigned and improved, but there are many new features, some of them being:
Text notifications: instant text notifactions when receiving a rental request or when your request has been accepted (can be de-activated)
Member analytics: get a quick look on your rentals and revenue (more coming soon)
User generated coupons: save time when offering discounts to your best customers
Dynamic map: results are updated as you move the map (upgraded again soon)
New verification process: we have made the process easier but have kept manual verification of every application to increase again the level of safety of the community
Learn more about your favourite gear (only in English at the moment): we have added tutorials and tips for the most popular gear on MotionTribe
And so much more….
As always, creating an account and adding kit is free. And we'll keep being the only platform in Europe with real industry experience and that focuses solely on industry professionals
New countries
The service is now expanding to new countries: Italy, Spain, France, Germany and the Netherlands. MotionTribe will also cover all of the UK (until now it was only available in London). Video and photo professionals can already list their equipment in the new countries to be part of the offering when transactions start mid-January. Every member that adds their gear before the 15th of January will have a chance to win the new Canon E0S R.
 2nd hand gear
Starting January, MotionTribe users will be able to sell and buy their used camera equipment to other members. Benefit from our secure payment and member vetting and access the largest international community in Europe.
 Canon EOS R Contest
MotionTribe has partnered with Canon to give a brand new Canon EOS R system in a prize draw. Two ways to get chances:
You get one change if you add your gear before the 15th of January
You get one extra chance for each friend that you invite to MotionTribe that adds gear (through the referral page)