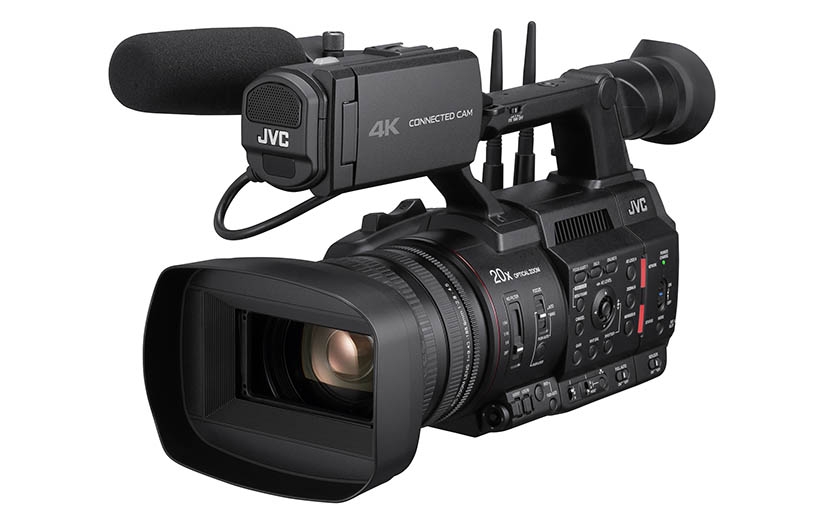 JVC Professional Video unveils SRT support for Connected Cam
Incorporated into the GY-HC900, GY-HC500 and GY-HC550 professional cameras, this latest update enhances the cameras' level of IP connectivity
Since introducing Connected Cam, we adopted the best-in-class QoS technologies to enable efficient IP-based workflows that are robust and secure," says Edgar Shane, General Manager, Engineering, Jvckenwood USA Corp.
"The addition of the SRT streaming protocol offers Connected Cam customers another choice for video over IP transport in addition to our existing Zixi protocol support that's been in place."
Developed by Haivision, SRT is an open source video transport protocol and technology stack. It is optimized for video streaming across unpredictable networks like the internet. The protocol, which grew out of the desire to sidestep the high costs of satellite and private network contribution, relies on end-to-end 128/256-bit encryption to keep content secure. SRT support for JVC Connected Cam cameras is available as a firmware upgrade from the JVC Professional Video website.
For more information please click
here
.