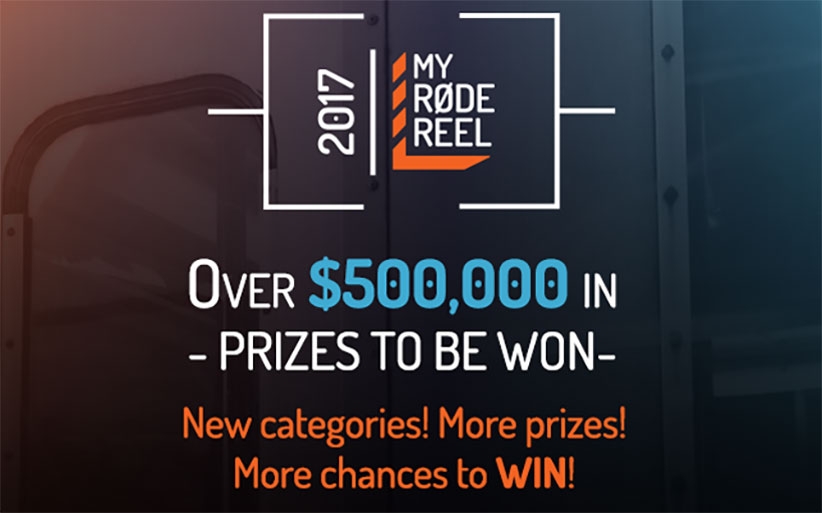 My RØDE Reel film competition is open
Now in its fourth year, the My RØDE Reel 2017 film contest is back with its biggest ever prize pool, worth over $500,000! With 25 categories – new ones include Best Virtual Reality, Best Vlog and Best RØDE 30-second TV Commercial – there are even more chances to win in what is said to be the world's largest film competition. Entries are now open and close on June 30.
Need some Filmmaking inspiration? RØDE have put together a unique Film Industry Behind-The-Scenes video series, and a complete series of Filmmaking Tutorial videos, designed to help aspiring filmmakers navigate the complexities of planning, shooting and editing their very own short film, to enter into the My RØDE Reel Short Film Competition.
Register for a FREE starter pack which contains special offers and templates to help you produce your film!
– FREE Music Track from Musicbed
– 30% off FilmConvert
– FREE Sound Effects from Blastwave FX
– First month FREE from Shane's Inner Circle
PLUS
– My RØDE Reel 2017 Title Card
– Budget Template
– Script Template
– Shotlist Template
– Storyboard Template
Head to www.myrodereel.com now to register for your FREE starter pack!