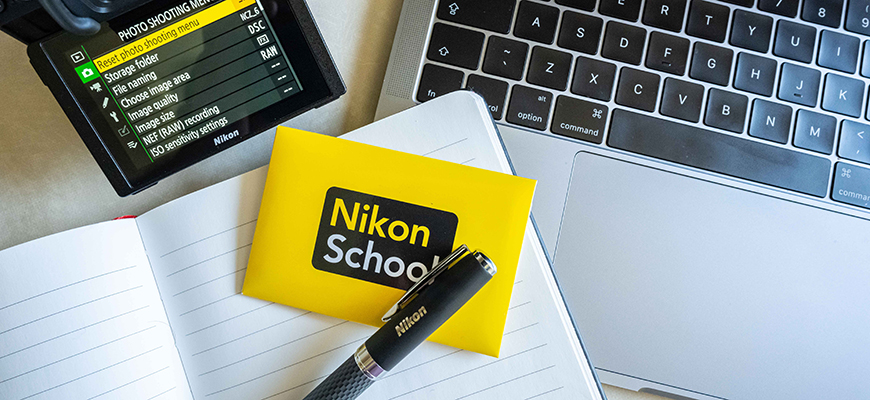 Nikon School UK announces permanent online presence
Posted on Jul 23, 2020 by Pro Moviemaker
The Nikon School, the educational arm of Nikon Northern Europe, have announced its permanent move online and will be closing its physical presence on Margaret Street in Central London
In light of Covid-19 and the national lockdown in March this year, the Nikon School in Central London postponed courses until the ease of restrictions. With a belief and understanding that a photographer's passion for their craft never sleeps, the decision was made to move the school's physical presence online as a temporary measure.
The move online has been incredibly positive and the school has received over 3,000 new bookings and has, to date, provided online education to over 2,000 passionate photographers. Since its online transition, it has also welcomed additional content, such as talks from world renowned photographers including Helen Sloane (Game of Thrones official photographer) and Jasin Boland (Hollywood film photographer) – selling out within hours of announcement.
Amidst this incredibly positive feedback have been a few common themes that led Nikon to consider the future of the Nikon School in the UK. Firstly, it is apparent that the quality of the courses that the team at the school have taught have not been impacted by being online. The digital landscape has allowed for scope to introduce improved teaching methods like split screen learning and recorded sessions for delegates to review. Secondly, and perhaps most importantly, bringing Nikon School Online has made this educational resource accessible to the whole of the UK. Where photographers living far from London may have struggled to come to the Capital to learn at the physical location near Oxford Street, photographers from all over the country can now receive expert tuition and improve their skills from home.
With this in mind, Nikon has taken the decision to close the Nikon School's physical location, knowing that its long-term success lies in the digital space, as well as the exciting on-location trips it offers throughout the UK and into Europe.
In response to the changes, Julian Harvie, Head of Marketing at Nikon Northern Europe comments,
"As Nikon's community understands only too well, photography is about the creative interpretation of the world around us. We no longer require a physical classroom to educate and inspire when there is so much out there we want to capture."
"In our desire to bring the best of Nikon and the best of photography expertise to our community, we know that the limitless potential of online will be central to our success. We will also be working on new ways to support our NPS photographers so that they continue to be provided with the highest level of support."
Nikon aims to provide an outstanding level of education to photographers across the UK and beyond, evolving its online offering and bringing its expertise to the comfort of photographer's homes. In order to do this, Nikon will adjust its pricing structure to ensure it is providing the best in education and inspiration well in to the future, at very competitive prices. With a new structure will come more variation in course offering, more skillsets to learn from and more inspiring talks from the best photographers the industry has to offer. 'At Home with' sessions will expand, more product specific workshops will be added, and more live creative courses and bespoke one-to-one sessions will be on offer.
Further commenting on the decision, Neil Freeman, Training Manager at Nikon School UK, said
"Education and inspiration are at the heart of Nikon's core values and provide the best opportunity for us to build great relationships with our photographic community."
"We went live with Nikon School Online in April with full and free access to all courses – ranging from introductions to DSLR and mirrorless photography, to workshops on food photography, Adobe Lightroom and even talks from world renowned photographers including Helen and Jasin Boland. The response and feedback to this has been overwhelming and the move online will allow us to continue to educate and inspire both in the digital space and on location. In launching our new pricing structure as part of the evolution of our online and on-location Nikon School, we hope you will join our courses. Invest in us once again, so that we can continue to invest in you."