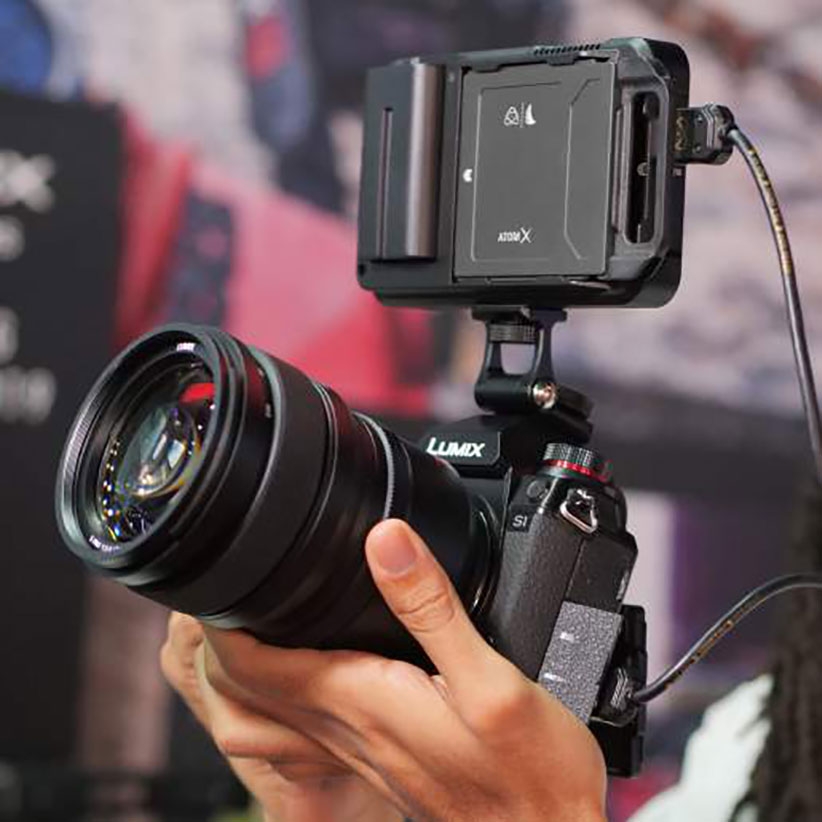 Panasonic Lumix S1 Cameras to gain V-Log Upgrade in July
Atomos will be supporting the upcoming V-Log gamma update for the Panasonic Lumix S1 due this July.
A firmware upgrade to the camera will unlock the shooting of stunning V-Log 10-bit 4:2:2 4Kp60 footage directly to the Atomos Ninja V 5-inch HDR monitor- recorder from the camera via HDMI. Note that this is the full Panasonic V-Log and not the V-Log L variant found on some other Lumix cameras. Being able to record high quality Apple ProRes and AVID DNx editing formats direct from the Lumix S1's full-frame sensor using the Ninja V makes for a formidable combination capable of truly cinematic images.
V-Log gamma support on Ninja V takes this one step further and turns the Lumix S1 into a world- class filmmaking tool for independent filmmakers that has the same beautiful aesthetic as higher end kit costing 10x the price. With the Lumix S1 priced at less than $2500 US and Ninja V at $695 US, the two combined are easily the most affordable way for filmmakers to get jaw dropping full-frame images at 4kp60 in 10-bit, unlocking the full creative potential for perfect computer finishing.
Instant HDR on-screen from V-Log output
Shooting in Log can be problematic if you can't view the images on-screen correctly. The calibrated high brightness 1000nit display of the Ninja V will be able to show the V-Log gamma images correctly processed into either HLG or PQ HDR standards, as well as REC.709 for easy and accurate viewing. LUTs can also be loaded to the Ninja V memory and instantly applied to view creative intent right on- set. Atomos' advanced color science guarantees perfect image reproduction that really allows you to see what's going on in your image. A full range of focus and exposure tools on the Ninja V also aid getting that perfect shot. 
Upcoming wireless sync features brought to mirrorless with AtomX Sync module
The upcoming AtomX Sync module brings professional wireless timecode and sync to the Lumix S1 and Ninja V. Sync and/or control multiple Ninja V units equipped with AtomX Sync modules on the same network at ranges of up to 300m. Multi-cam shoots have never been so easy. 
V-Log also works with Atomos Shinobi. 
The Atomos Shinobi and new Shinobi SDI 5-inch monitors will also be able to accept the V-Log footage and display it correctly in either HDR or SDR, making it an affordable alternative option for users who want to record in-camera.