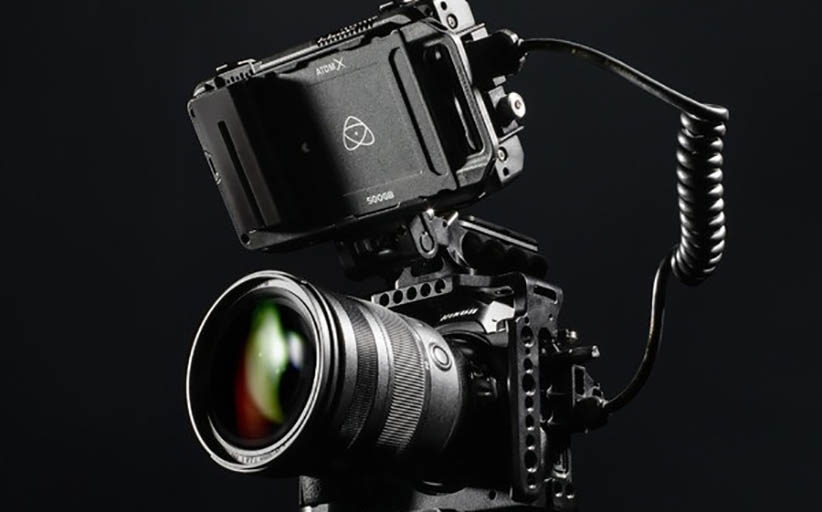 The new Atomos Ninja V and Nikon Z 6 / Z 7 upgrade enables RAW over HDMI
The innovation frees users from the choice between mirrorless features but lower video quality, or full frame RAW cinema cameras with a budget-busting price tag
Atomos have released the revolutionary RAW over HDMI recording solution for the Ninja V HDR monitor/recorder when combined with the Nikon Z 6 or Z 7 mirrorless cameras.
In particular, the Z 6 and Ninja V combination will allow users to experience the full quality and flexibility of RAW video shooting with a full-frame sensor, recording in 12-bit 4K UHD resolution. Together they form an affordable state-of-the-art cinema setup – which is also the first at any price to feature full-frame RAW video with in-body image stabilization, opening up new possibilities for shooting handheld RAW video.Creators are granted complete creative control of their video images in post-production as ProRes RAW combines the flexibility of RAW video with the real-time performance of ProRes. The format gives filmmakers latitude when adjusting the look of their images and extending brightness and shadow detail.
The Ninja V also allows users to accurately monitor the RAW signal on its daylight-viewable 5" HDR screen. It offers touchscreen access to tools like waveforms, magnify or engage peaking check focus for each angle and make any adjustments to get the perfect HDR or SDR shots.
Ninja V users can now update the free AtomOS 10.2 to enable RAW recording from HDMI here.
Customers who wish to have the RAW video output capability installed on their Nikon Z 6 or Z 7 can bring or send their camera to a Nikon service center. The Nikon RAW video output capability upgrade will incur a fee, but will be included free of charge as part of Nikon Z 6 filmmakers kit and Z 6 essential movie kit bundles.
Watch footage from the new RAW over HDMI recording solution for the Atomos Ninja V HDR monitor/recorder when combined with the Nikon Z 6 or Z 7 cameras:

Learn how to set up RAW over HDMI video recording using the Nikon Z 6 or Z 7 mirrorless cameras with the Atomos Ninja V HDR monitor-recorder: