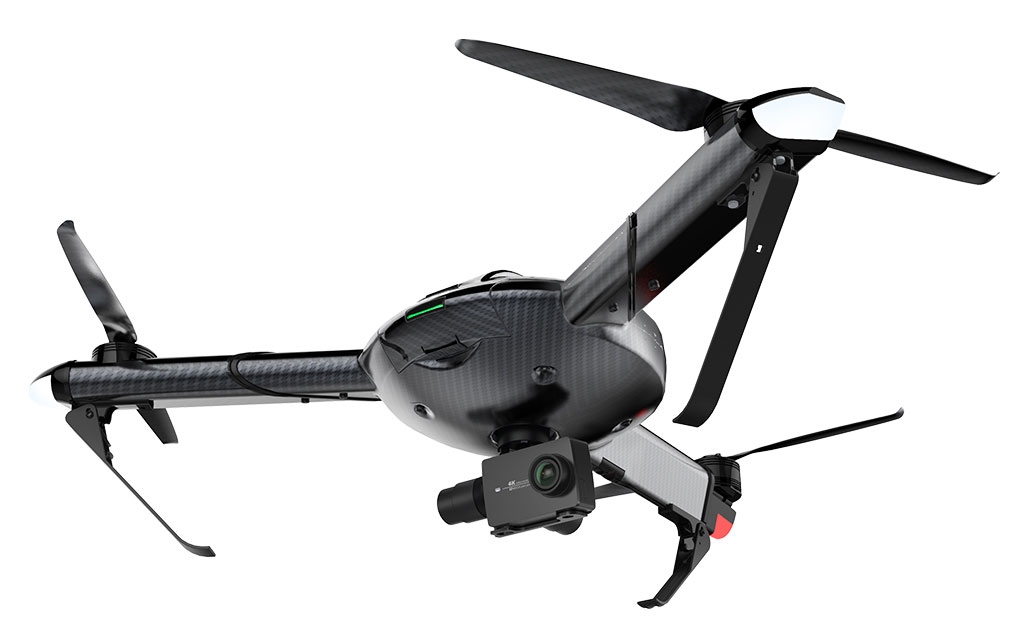 YI Technology reveals action cam and drone at CES 2017
A carbon fibre drone said to be the world's fastest tricopter – capable of speeds up to 75mph – and a 4K action camera that shoots 60fps will be unveiled and demonstrated at the CES Show in Las Vegas next month by YI Technology. 
Read the full press release below: 
YI Technology, the leading, international provider of advanced, intelligent imaging technologies, today announced plans to unveil the YI 4K+ at CES 2017, their first action camera to capture 4K photos and videos at 60 frames per second (fps). The company also plans to fly the YI Erida drone, the world's fastest tricopter, for the first time live in the U.S.
"2016 has been a whirlwind of product launches including several new action and home security cameras, the YI Erida Drone, our first mirrorless camera the YI M1, as well as an exciting partnership with Google to develop a virtual reality camera rig," said Sean Da, CEO of YI Technology. "CES 2017 is an important milestone for us as we look to demonstrate our full product line and reveal novelty solutions. As a challenger brand in the changing imaging technology market, we are constantly looking for ways to push the boundaries and set new standards for the global industry."
Based on the award winning YI 4K, the YI 4K+ is the third action camera in YI's successful line of high quality and affordable solutions. The faster frame rate of 60fps allows for more realistic, high quality video content. YI will unveil the YI 4K+ highlights at CES 2017.
The  YI Erida Drone is created in cooperation with Atlas Dynamics, a team of aerospace engineers and software developers. YI Technology and Atlas bring together aerospace expertise and research with world-class imaging technology in the newest, industry-leading drone.
YI Erida is the world's first mainstream, full carbon smart drone, which combines strength, speed and YI's 4K Action camera in a unique, three-rotor design. Due to the highly durable and lightweight nature of Erida's carbon frame and streamlined design, YI's first consumer drone is exceptionally fast and agile, reaching speeds of up to 75 miles per hour and flying for up to 40 minutes in initial tests. Additional product highlights include:
●        Up to 120 minutes of recording time and an integrated, high-resolution camera touchscreen
●        Manual IQ parameters for advanced photographers including shutter, exposure value compensation, level sensitivity, metering mode and white balance.
●        An advanced gimbal system for the smoothest shooting possible
●        Patented, folding rotors offering a compact design that makes it portable and easy to carry
●        Controlled by the corresponding YI Erida mobile app, making a remote obsolete
●        Advanced sensor and radar system with a built-in laser scanner for maximum safety
YI will demonstrate its full line of connected imaging technology solutions, including the YI Erida Drone, YI 4K+ Action Camera, home security cameras, dash camera, and the professional grade mirrorless camera, the YI M1, at two different locations during CES 2017:
●        Pepcom's Digital Experience!: Wednesday, January 4, 7pm – 10:30pm PT, The Mirage Hotel
●        The Sands, Tech West: January 5-8, Booth #46324