Zeiss LWZ.3: World lightweight champion!
Posted on Nov 28, 2022 by Samara Husbands
The Zeiss LWZ.3 zoom delivers a knockout punch, taking top honours in our Pro Moviemaker Gear of the Year Awards
Advertisement feature
If you are serious about filmmaking, demand a lot out of your kit and want it to not only last for a very long time but deliver stunning quality, legendary lens brand Zeiss should be on your radar. 
From sublime Supreme, Master and Ultra Primes, to the incredible Master Anamorphics and award-winning CP.3 Compact Primes, these are the lenses most likely to be coveted by creative cinematographers in the know.
Not every shoot is perfect for a prime lens, with its ultra-fast wide aperture. Sometimes you need the convenience of fast focal length changes, for quick-moving jobs or dolly shots you can only achieve with a zoom, for example. Perhaps the budget won't stretch to a full set of primes, but you still demand the sort of image quality expected from a premium prime lens.
That's why Zeiss offers the LWZ.3 21-100mm T2.9-3.9 T*, with the renowned image quality, handling and ergonomics of a true cinema-style zoom lens – but one that works as an ideal all-rounder, covering most shooting situations. And as it's available to fit Sony E, Canon EF, Nikon F, PL and Micro Four Thirds cameras, it's one of the most versatile parfocal cine zooms you can buy at any price. Best of all, Zeiss supplies a range of mounts that filmmakers can easily change to suit different machines. That really does future-proof your investment, since any camera purchases will be accommodated both easily and cheaply. And it comes with shims to perfectly set up the lens to your device, like many very high-end cinema lenses do.
Combined with its low 2kg/4.4lb weight that's ideal for compact Super 35 cinema cameras, it's fast gaining a reputation as a true hero lens. That's why readers of Pro Moviemaker voted it zoom lens of the year 2022 in our prestigious awards.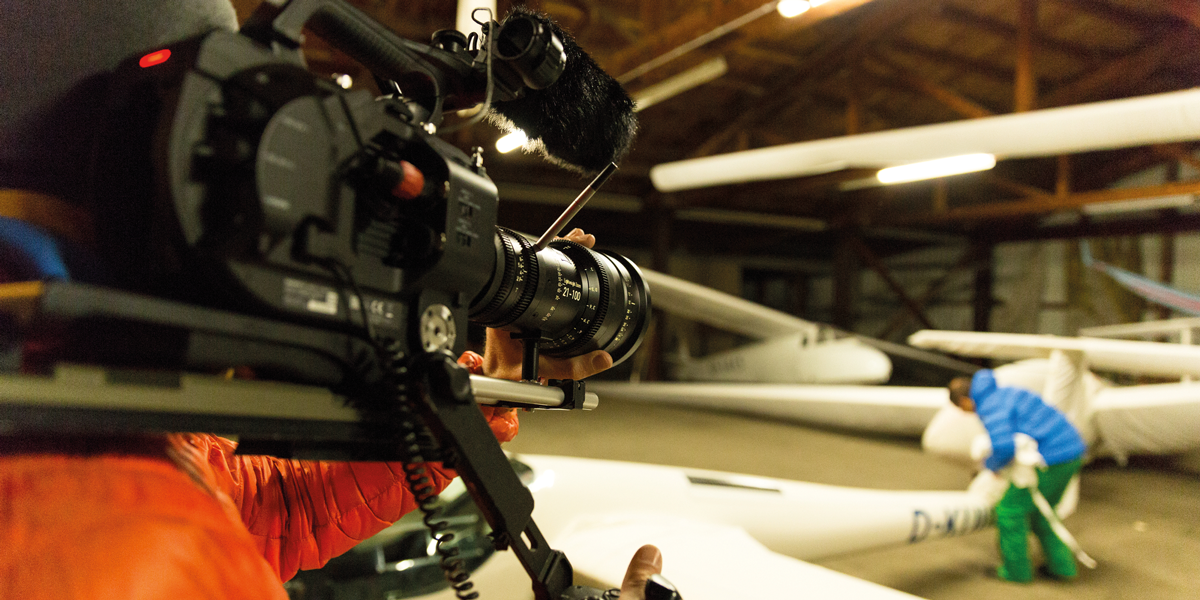 Cine lens advantage
The handling benefits of a real cinema lens include consistent T stops, long-throw focusing and zoom rings, plus de-clicked iris rings. Of course, a zoom can replace a set of primes when you can't carry a bagful of lenses around, else they would slow you down. A Zeiss zoom offers the advantage of more precise framing, so there's no time wasted changing lenses between shots.
Compared to DSLR and mirrorless-type AF zooms, the Zeiss cine zoom is designed to minimise focus breathing and zoom shift – meaning you can do large focus pulls or zoom in during shooting, without having to stop and reframe. Not to mention, the tactile feel of the focus ring gives instant changes. There's none of the lag that you'll often find with electronically controlled optics.
As a true parfocal cinema lens, the focusing lens group and zooming lens group are kept separate. When you zoom in or out, the subject remains in focus – unlike on many optics. That's ideal for the zooming techniques the best documentary filmmakers employ.
Such sophisticated lens design also means there is virtually no focus breathing, and the central axis of the lens stays constant as you either focus or zoom. It's the mark of a brilliantly engineered tool – and the Zeiss has it.
The LZW.3 is built to colour match with Zeiss primes, pin-sharp from edge to edge. There is very little vignetting or distortion with lots of contrast and punchy colours – but not too punchy. It controls flare excellently, too.
Out-of-focus highlights are smooth thanks to an 11-bladed iris, producing a pleasing bokeh and focus roll-off that gives a real cinematic look.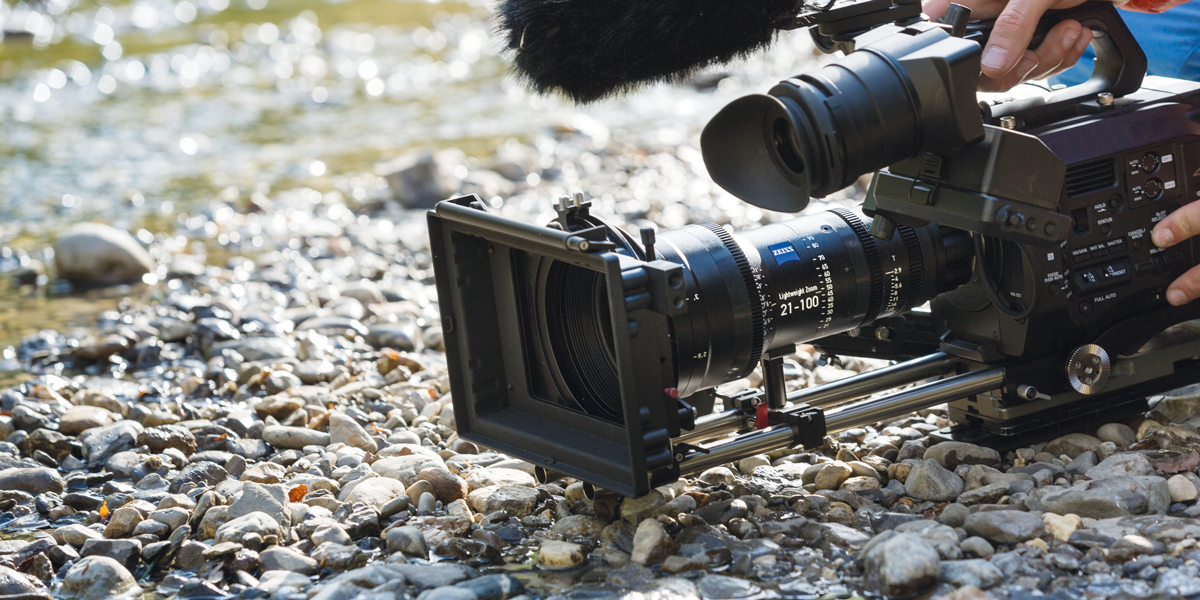 Size matters
Despite the lighter weight compared to full-frame Zeiss Cinema Zoom lenses – and its lower price – the LWZ.3 is not stripped of its rugged build or legendary optical performance. It uses all the Zeiss know-how in a slighter, lighter package to match the more slimmed-down cameras of today.
One small compromise is the variable maximum aperture. At the wide end it's a T2.9, but at the long end it loses a little less than a stop – so it's rated T3.9. Zeiss engineered this gradient T stop for how the lens gets darker in a very controlled way, with a linear transition and no sudden drop-off in exposure.
The lens is built with a splash-proof body to fend off the worst. And the zoom, iris and focus rings are all naturally placed for handheld work.
The fixed, standard-sized gear positions of the control rings are ideal for follow-focus rigs, and can even be fitted with wireless lens control systems. It helps that the iris ring is stepless for greater precision when changing exposure.
Details like these show that the Zeiss 21-100mm LWZ.3  T2.9-3.9 T* is created by a company with decades of experience in making professional filmmakers' lives easier. This zoom is a knockout blow for the opposition.

More information at Zeiss.
Article originally published in the November 2022 issue of Pro Moviemaker.