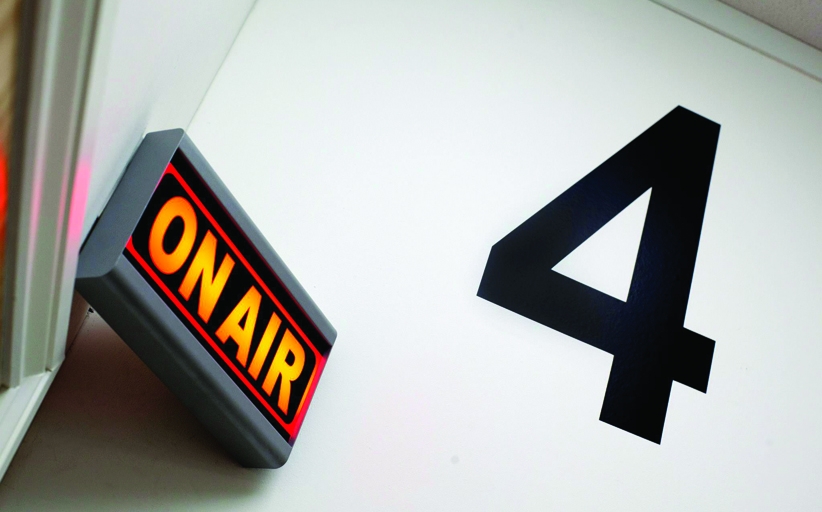 Understanding live streaming
Thanks to increasing download speeds, streaming is going mainstream – could it be a potential money-spinner for you? James Vellacott explains how he's incorporated it into his business at Cherryduck Live Streaming Services.
We all know how important video has become to the fast-growing online market, but it's not all about content or the quality of production. These days, it's just as much about the speed with which you can get your message across to your audience, and even about the opportunity for them to talk back to you in real time.
I've witnessed a huge change in online video methods since launching Cherryduck Productions in 2009, and it's not just brand videos, events, commercials and how-to videos that people are coming to us for.
As networks have sped up, live video streaming has become increasingly accessible, and it means that you can encourage viewers to tune in and interact in a way that on-demand video can't match. Put simply, you can broadcast what you want, when you want, armed with nothing more than a camera, a computer and an Internet connection.
To put this into context, if you had wanted to do something like this in the past you would have needed outside broadcast trucks, roof-mounted satellite dishes and a big chunk of satellite airtime. Today, with the increased Internet speeds and advancements in technology, it can be as cost-effective to set up and deliver as a standard edited video, and sometimes it's even cheaper!
How it works 

Traditionally, clients have asked us to shoot their events and edit the video quickly on-site, with runners supplying the on-site editors with the media cards as the event unfolds. The edited video is then published online shortly after the event has finished. But now that it's become commercially viable, streaming offers an opportunity to involve an online audience still more. Demand for the service is rising all the time.
We're now able to stream a video to a viewer's device as it happens in real time. The advantages are obvious: live streaming not only engages viewers who can't make it to an event, but also allows instant and accurate feedback, including real-time viewing figures that provide  valuable insights for the client.
Currently we're shooting live video regularly for online chat shows, beauty commentators and blogs, catwalk shows, game shows (using live Twitter feeds), panel debates and webinars for tech and business. Live tutorials are also becoming increasingly popular, with international audiences also able to take part.
Social media plays a valuable part in many of our live productions, as it can publicise a forthcoming show, with links to a holding page and to the show itself during airtime. Some of our clients add a competition element to their live-stream show, to tease viewers into watching and encourage them to take part via an on-screen Twitter feed.
How to get involved

I've made the whole idea of streaming sound remarkably simple here, and indeed it is, but there is a bit of expense and technology involved.
We went for a vision mixer system called, appropriately enough, the Livestream Studio. The HD510 package set us back around £6500 ($10,300). It allows us to stream directly from Tower Bridge Studios and can also be taken on location to stream HD video straight out to the Internet from wherever we are.
The HD510 can take in up to five SDI or HDMI cameras, as well as additional wireless cameras, such as a GoPro or an iPhone, for example. This, coupled with the Livestream control surface, makes for a powerful and flexible set-up.
It has graphic engines and media playback built in, which allows us to include pre-recorded content as well as such things as client logos and lower thirds. The vision mixer can then cut between the cameras and output a single HD show via any standard 6Mbps connection, or standard definition with a 2Mbps line.
In the studio we run the separate audio feeds into a Yamaha MG166 USB sound desk, whose output can then be fed back to the cameras or directly back into the vision mixer. On lower-budget location shoots the camera operators look after their own sound and then input straight to the Livestream box.
Redundancy

One word that's on the lips of any live-streaming technician is 'redundancy'. It doesn't matter how well organised you are for your live-streaming show, if the power or the Internet drops out you're sat on your hands with an incredibly frustrated client. To counter this, we've fitted backup systems at our live studio in Tower Bridge Studios.
If our dedicated gigabit fibre-optic line fails, we have a 'fail over' system that switches to a separate copper 18-megabit broadband Internet line within five seconds or so. If this also fails, we then log in to a wireless 4G data service. Power is less likely to fail, but if it does we've got a fuelled-up 6kW Honda generator ready to go at a moment's notice.
For location shoots we can usually use a fairly robust Ethernet line, as these days most businesses have one of these. Meanwhile, on bigger outside events there are dozens of companies around that can fit a dedicated temporary wired service at extra cost. If neither of the above options is available a satellite uplink van can be hired in for a few hundred pounds or, where there is coverage, it can be done via 4G.
With the development of consumer live-streaming platforms such as Periscope and Meerkat, live streaming is fast becoming a heavyweight addition to online video. The live-streaming products on the market today are technically and financially achievable for the smaller production company. If you can add this to your portfolio, you've introduced an exciting new service and potentially unlocked a whole new revenue stream that can supplement earnings from your everyday business.