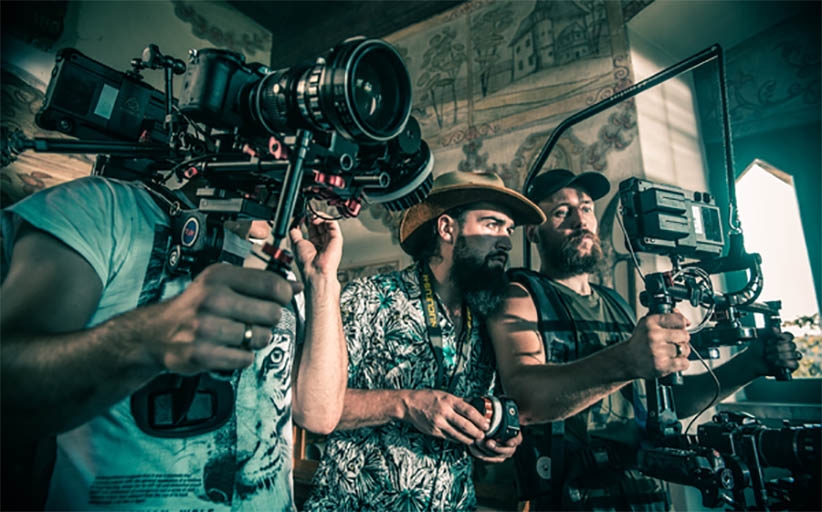 Atomos Ninja Inferno and Panasonic GH5 shoot History Channel film 'Born For The Sabre'
If you think you need an expensive cinema camera and a huge budget to shoot a feature film that sells, think again
Cinematographer Krzysztof Sieniawski and his team have just shot their action packed feature length docu-drama 'Born for the Sabre' using the Panasonic GH5 and Atomos monitor-recorders. The story revolves around the art of sabre fighting in Polish history and is a visually rich film with lots of stunt work. Equally impressive is that the film's budget was just $120,000 and it has just aired on the History Channel in several countries.
How is this all possible? In Atomos' new web series, you can learn just how it was done. He talks to Krzysztof about how he delivered amazing images to screen by harnessing the Atomos Ninja Inferno, Panasonic GH5 and a couple of old Nikkor lenses with anamorphic adapters. Importantly they recorded Log footage to Apple ProRes 422, giving them the image quality they needed for broadcast.
The team's background in stunt work proved invaluable in making the exciting action sequences. The art of the sabre fighting required careful choreography and lots of training. Working with the smaller, more agile, camera setups also helped to create the exciting feel. Krzysztof and Rodney also discuss how attention to detail is essential on a project like this. The historical accuracy of techniques, costumes and sets all help to bring depth to the movie. They also examine how working as a tight group helped them as they worked and learned together, without a formal cinematography training. 
The story of how this project turned from vision into reality is truly inspiring and is proof of just what you can accomplish when you combine creativity with affordable equipment.