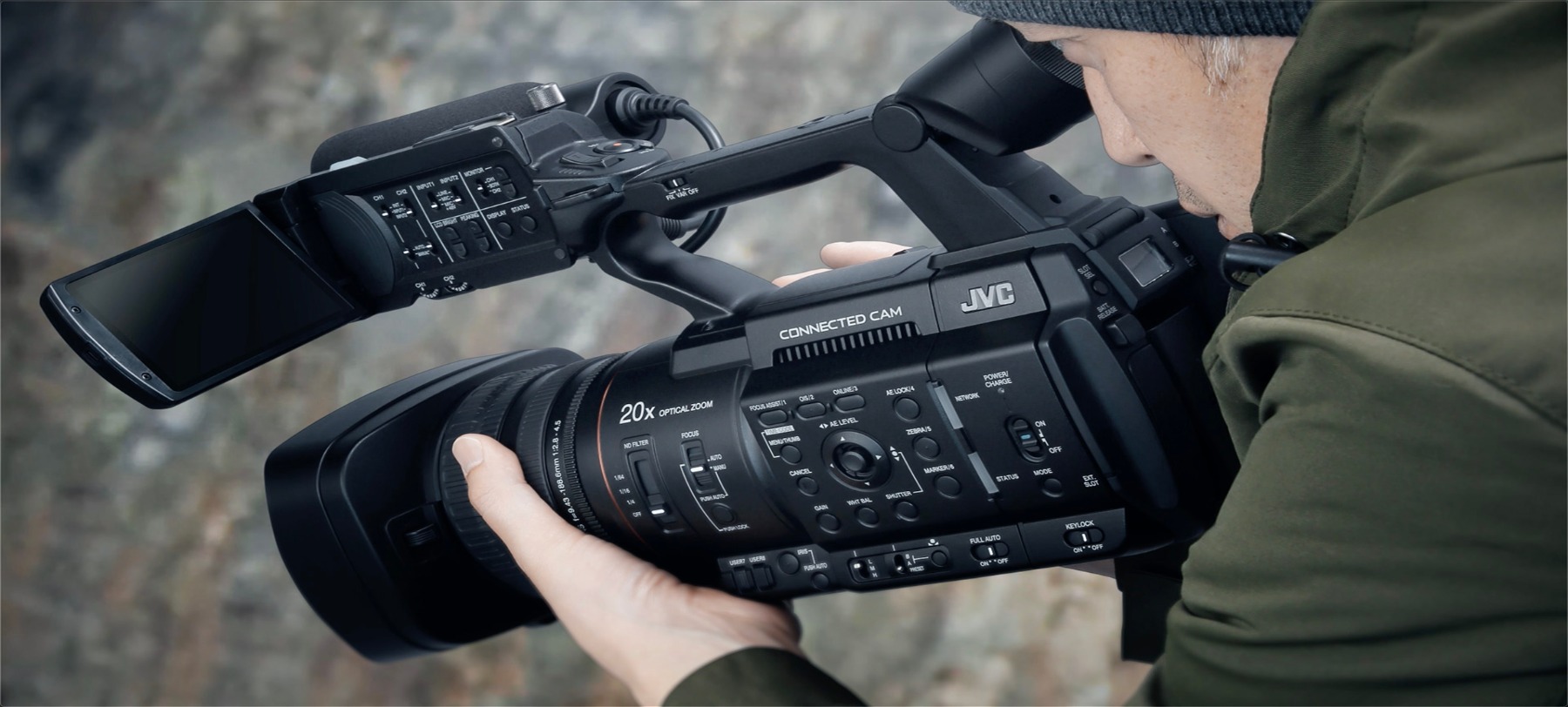 JVC: The cream of the camcorder crop
Posted on Mar 19, 2021 by Super User
Going beyond the capabilities of consumer cameras, but without the price tag of high-end cinema cameras, the JVC GY-HC500 is the perfect middle ground for professionals who want to livestream with ease
SPONSORED BY JVC
For many filmmakers, consumer cameras just don't offer enough. Modern mirrorless and DSLR bodies are packed with impressive video specs, but you can run into limitations quickly with a lack of easily accessible controls, connectivity and more. So, while expensive cinema cameras are far outside the reach of the owner-operator market, there is a better way.
The innovative GY-HC500 handheld 4K camcorder from JVC is ideal for documentary filmmaking, production and live events, and it even helps you share your ideas. Part of the brand's Connected Cam range, the GY-HC500 delivers unparalleled IP connectivity, with live streaming, FTP file transfer and remote camera control. There's an emphasis on broadcast now more than ever, but without the right tools, it's an incredibly challenging workflow.
Of course, output is just as important, and a pleasing image comes first. The camera's large, one-inch 4K CMOS sensor provides creative image control, with customisable autofocus, plus a newly developed 20x lens that delivers exceptional images with great production flexibility. It records to SSD and SD media in a wide variety of formats, including 10-bit Apple ProRes 4:2:2 at 4K 50/60p to SSD.
GY-HC500 users can stream with just the click of a button, even in square or vertical formats
As a Facebook Live Solution Partner, JVC is the only company to provide fully integrated Facebook Live streaming directly from a professional camcorder, and the latest GY-HC500 firmware expands this to include YouTube. Native social media streaming for YouTube and Facebook Live is via an Easy Setup function – GY-HC500 users can stream with just the click of a button, even in square or vertical formats. This includes not just safe markers, but actual streams with vertical and square resolutions.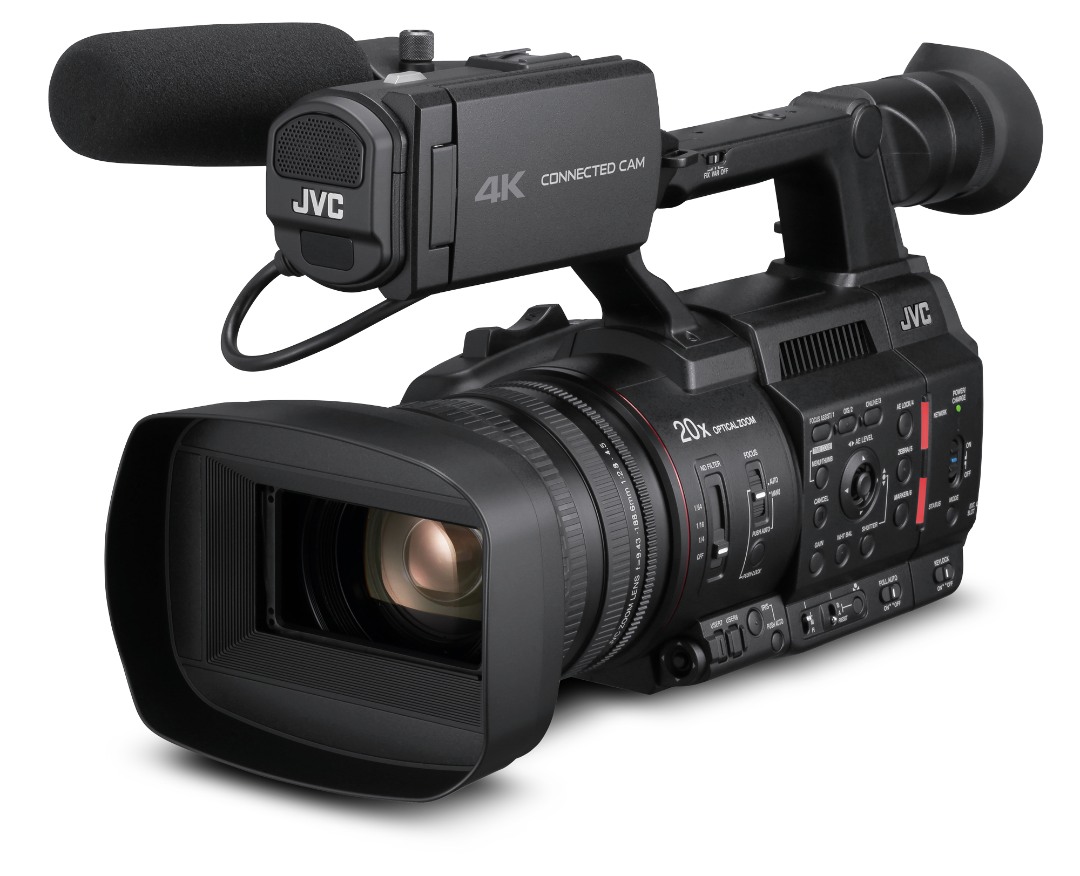 The Easy Setup Facebook Live feature really lives up to its name, enabling real-time broadcasting on individual and business Facebook pages with ease. Users can stream in seconds, rather than having to type in and adjust a range of settings beforehand. The Easy Setup YouTube Live feature not only provides direct-to-YouTube capability, but also allows users schedule streaming with a specified start time.
So, whether you are in broadcast, live events, business, education or a house of worship, the GY-HC500 makes it easier than ever to livestream special events, meetings, sport fixtures or services directly to your audience, via the world's largest social media networks. It's simply a workhorse of a camera, with a quality image and all the control you could need, designed by professionals for professionals.
Find out more over on JVC's website.