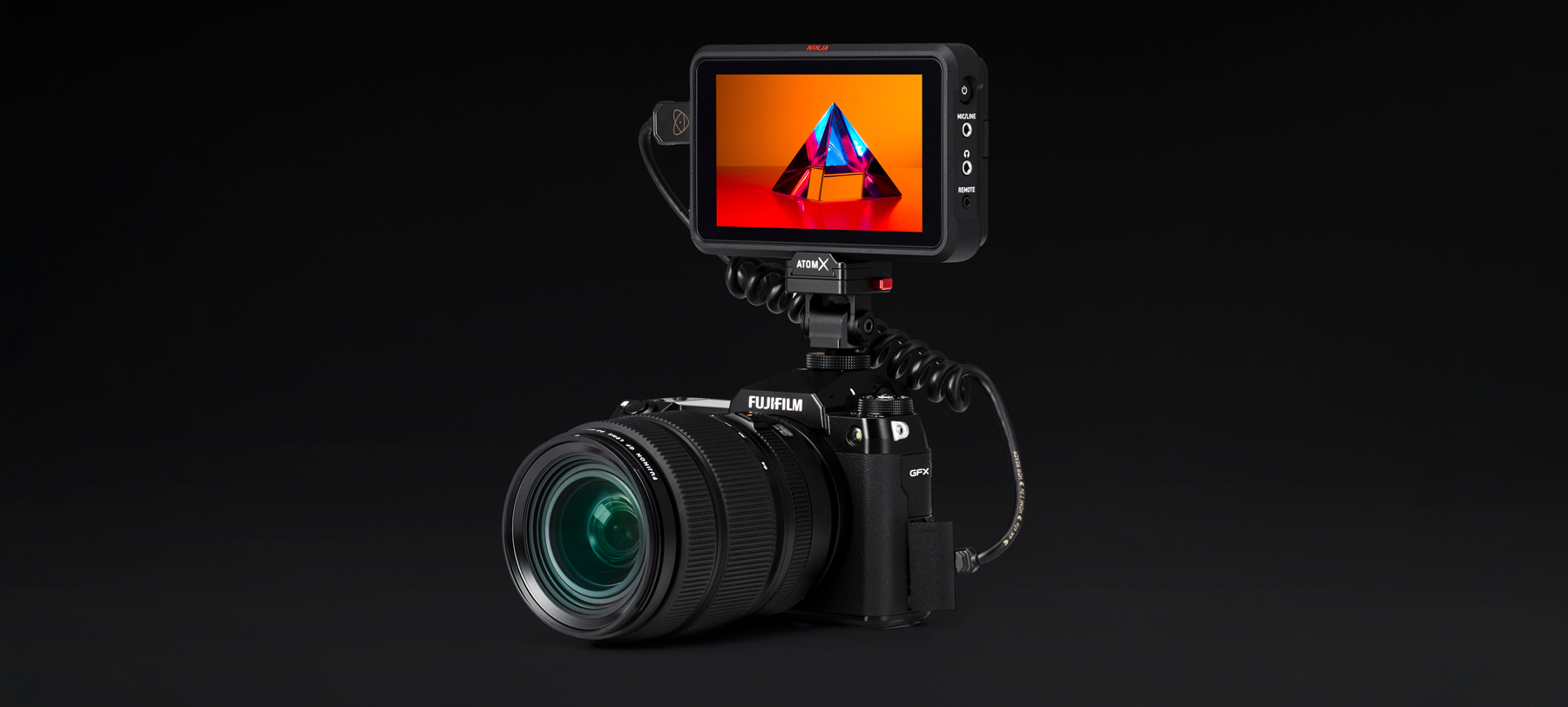 Atomos couples with Fujifilm GFX100S
Posted on Jan 28, 2021 by Pro Moviemaker
Following the GFX100, many filmmakers may have overlooked the new GFX100S as a stills camera, though that's looking to be far less the case following the reveal of the camera's specs and new announcements from Atomos.
The Aussie videography giant has revealed that its Atomos Ninja V monitor recorder will work with the GFX100S to capture 12-bit 4K Apple ProRes Raw via HDMI. This is a prospect made all the more exciting given the camera's 102-megapixel medium-format (43.8×32.9mm) sensor. The Fujifilm's compact size and significantly reduced price, when compared to the GFX100, also make it a much more appealing video machine than many may have speculated.
Atomos's Ninja V allows viewers to monitor the camera's Raw signal in HDR thanks to its bright 1000nits display – HLG and PQ (HDR10) formats are offered. Shots can be monitored accurately with touchscreen access to tools including waveforms, magnification and focus peaking.
Use of the compact 5-inch Ninja V also opens the GFX100S up to fit in with Atomos's broader range of products. For broader on-set monitoring, including HDR, the Ninja V's signal can be output to other monitors such as the Sumo19 or the new Neon line.