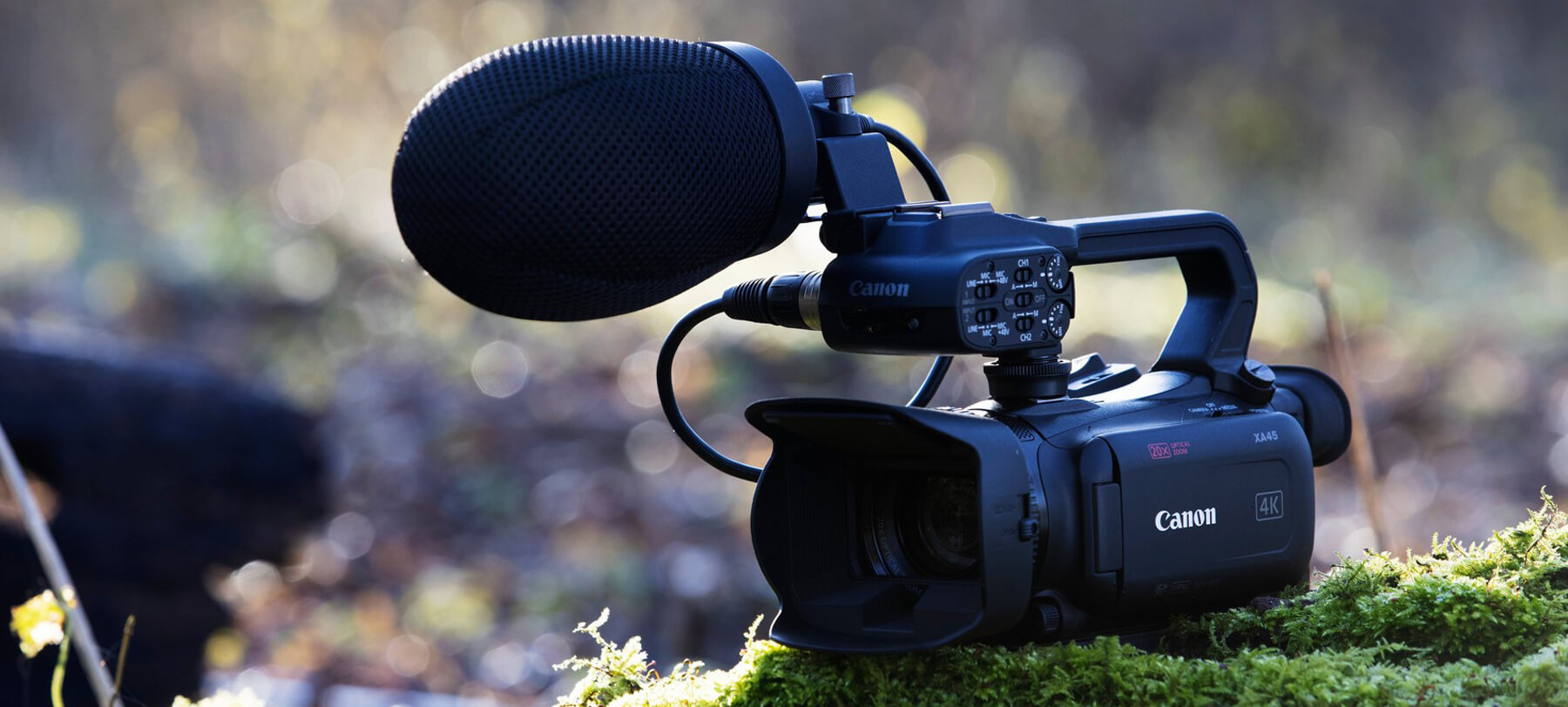 Canon XA45 hits Europe
Posted on Feb 3, 2021 by Pro Moviemaker
The Canon XA45 has been long awaited by some outside of North America, following its launch there a few years ago. Despite this delay, the compact camcorder is now available throughout Europe, the Middle East and Africa.
The camera provides another strong contender for the market of filmmakers reliant on 4K, but looking for a small, all-in-one package. The Canon's 1/2.3-inch CMOS sensor delivers a respectable 4K image, working alongside its Digic DV6 processor. XF-AVC format is present for those looking for a more professional workflow, though 4K can still be captured in MP4 for those requiring a less demanding codec. Using the former, a bit rate of 160Mbps can be captured at 25p. In Full HD, frames per second stretches to 50p.
The XA45's optics are another draw, with 20x optical zoom. As a 35mm equivalent, the lens offers 29.3mm at its wide end, zooming to 601mm at full telephoto. Even longer focal lengths can be achieved through the camera's built-in 2x extender or digital zoom up to 400x. For particular benefit at longer lengths, image stabilisation is offered in three options: Standard IS, Dynamic IS and Powered IS.
Audio recording is offered in the form of an on-board stereo mic, with 3-pin XLR connectors for external options and support for two or four channel recording. To meet the increasing demand for streaming, the Canon features a 3G-SDI output, however SDI and HDMI outputs are also available for a broader range of set-ups.
The Canon XA45 retails at £1,819.99. For more information, visit the Canon website.