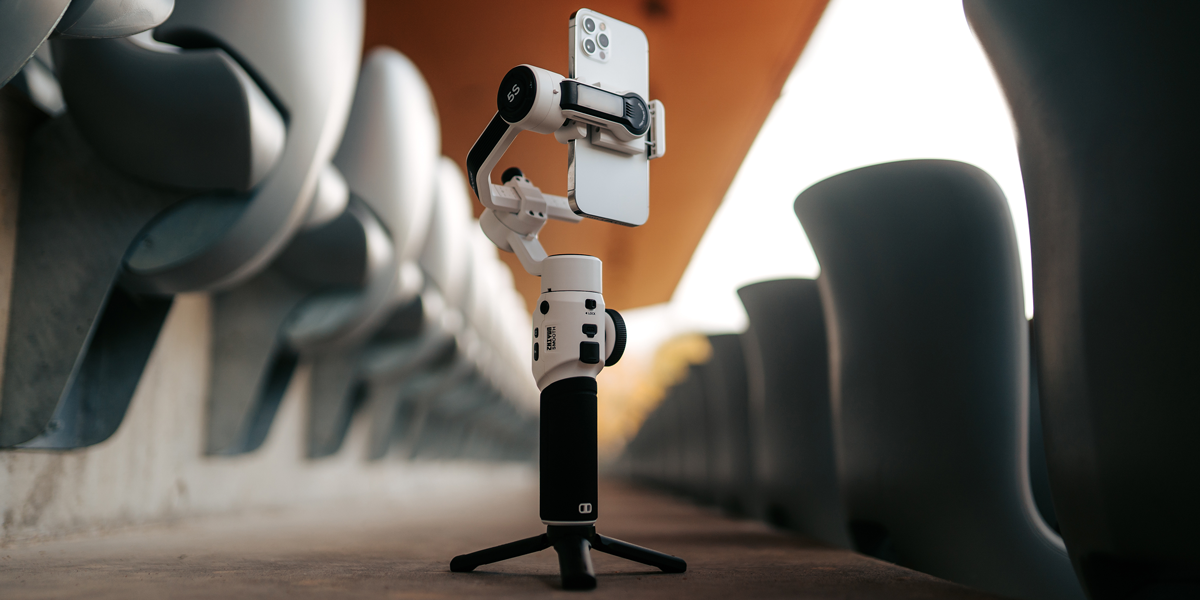 Axis of imagination: the SMOOTH 5S Gimbal
Posted on Nov 8, 2022 by Samara Husbands
ZHIYUN 3-axis professional smartphone gimbal is great for content creators looking to refine their craft and tell better stories
One-man film crews have become commonplace in the age of YouTube, with some of the highest viewed videos created on a smartphone alone. Leading gimbal brand ZHIYUN recognised this and released the SMOOTH 5S, its new 3-axis professional smartphone gimbal. Content creators are given the freedom to realise their filmmaking vision.
The 5S sees several upgrades. It is more powerful and compatible with larger smartphones than the previous iterations. Superior image stabilisation with an additional third fill-light deliver a cinematic feel, while the intuitive control panel provides an integrated and practical experience. Adjust the parameters with ease via the handily located control wheel.
Illuminate any scene with a 5,000k colour temperature, a 90+ CRI and 2W rated power located in the stabiliser's tilt arm. The fill light comes as an add-on to its existing 300-lumen lights; both enable 360°luminance up to 15sq. metres. Push creative limits with shadow, contrast and brightness.
Unshakable, the SMOOTH 5S preserves the original quality of the shot. Magnetic steel motors feature upgraded algorithms power up larger mobile phones, while the wider phone clamp supports external lens options.
The position of the rear motors also facilitates wider vision capture and extreme angle shooting, giving the filmmaker an increased number of options. A round-cap joystick controls visible shooting modes, and to make one-handed operation simple.
Shooting for prolonged periods? Worry not! ZHIYUN has made the 5S capable of 25 hours of uninterrupted shooting; getting the gimbal to full charge only takes two hours.
The SMOOTH 5S has dimensions of 311 x168 x 52mmand weighs 660g and is available for the price of £169 directly from ZHIYUN or the Amazon store.
Read more information at the ZHIYUN site and on YouTube.