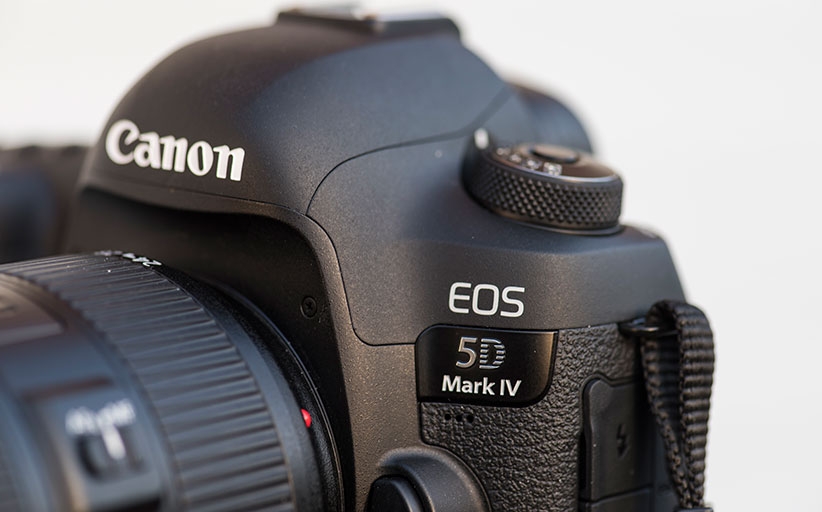 C-Log upgrade for Canon EOS 5D Mark IV
The Canon EOS 5D Mark IV will record in Canon Log from July thanks to a $99 firmware upgrade. This will give the footage a more cinematic look and allow the footage to be combined more easily with film shot on the Canon Cinema cameras like the C300 Mark II. Canon's official info says:
In a move to help meet the demands of professional filmmakers, Canon U.S.A., Inc., a leader in digital imaging solutions, today announced the availability of a feature upgrade for the EOS 5D Mark IV DSLR camera that will add the ability to record with Canon Log. With this upgrade, the EOS 5D Mark IV can achieve a cinematic look similar to what can be achieved using Cinema EOS cameras, allowing it to serve as a second camera on a Cinema EOS shoot or to stand alone as a cinema camera. Current EOS 5D Mark IV camera owners can have the Canon Log feature upgrade installed for $99 at any of the Canon service centers across the U.S. starting in July. The camera will also be available for sale (body only) with the feature upgrade pre-installed starting in July, with an estimated retail price of $3,599.00*.
Canon Log uses the image sensor's characteristics in a way that allows for a wide dynamic range, minimal loss of detail in shadows and highlight areas and an increased range of choices when color grading. Color grading options available with Canon Log include optimized color saturation, accurate colors with minor color bias, visual continuity and accurate skin tones.
Canon Log also works with and complements several EOS 5D Mark IV camera features including 4K shooting, Dual Pixel CMOS AF, high speed 119.9p shooting in HD and 59.94p shooting in Full HD. Additional features include Movie Servo AF allowing the camera to focus on a subject even when the shutter button is not used, the ability to register custom shooting modes in Canon Log and movie shooting in Canon Log on a compatible iOS® or Android™ device using the free Canon Camera Connect app1.
To learn more about the feature upgrade and how to get it installed, please visit usa.canon.com/canonlog5d4.