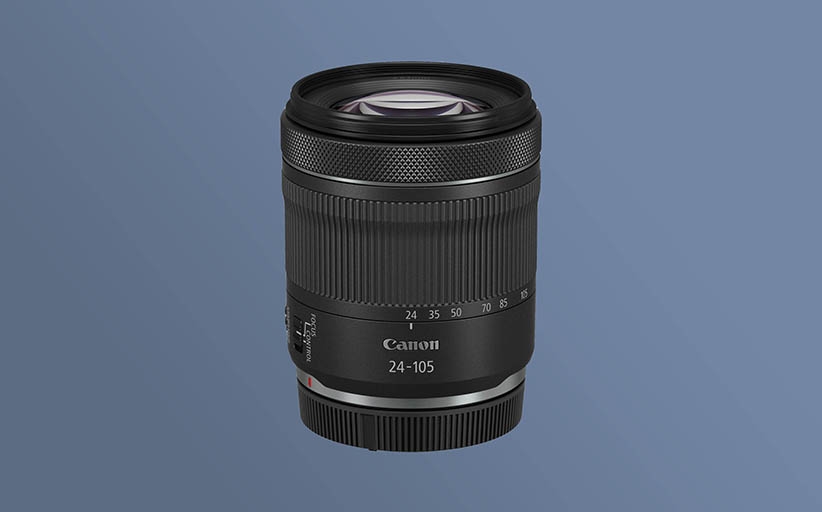 Canon: 2020 RF lenses announced and launch of the compact RF 24-105mm
Canon also confirms it will release five more RF lenses this year, bringing the total to nine new RF lenses in 2020
Kicking off the release of the 2020 additions, the RF 24-105mm F4-7.1 STM is a lightweight and compact zoom lens. Possessing a wide focal range, the RF 24-105mm offers a combination of flexibility and size, suitable as an all-round lens and travel.
Fit for travel
With its focal length of 24-105mm, a weight of 395g and a size of 88.8mm x 76.6 mm, the lens is helpful for those who want focal versatility but need something that is compact for travel use. The combined weight of the RF 24-105mm and the EOS RP is 880g – allowing an equal lens/camera balance and also comfort when capturing full frame quality stills and video on the move.
The new lens features 0.4x life-size magnification and a new Canon-developed 0.5x centre focus macro mode. This mode provides photographers with high magnification at 24mm, which then results in a close 13cm minimum focus distance.

Stills and video
With a large rear element and Canon's super spectra coating, Canon lovers can enjoy high optical performance across the frame and minimal ghosting and flare. A specification that is shared amongst all of Canon's RF lenses, the RF 24-105mm also sports its own DLO lens correction data profile, allowing users to capture high-quality images.
The RF 24-105mm STM autofocus motor also provides fast AF performance for stills and smooth performance during video capture. Enhanced by 5-stop image stabilisation, photographers can be sure to capture steady stills and film whilst on the move.
The RF 24-105mm F4-7 IS STM is available from April, with an RSP of £459.99/€549.99.
Click here for more information.