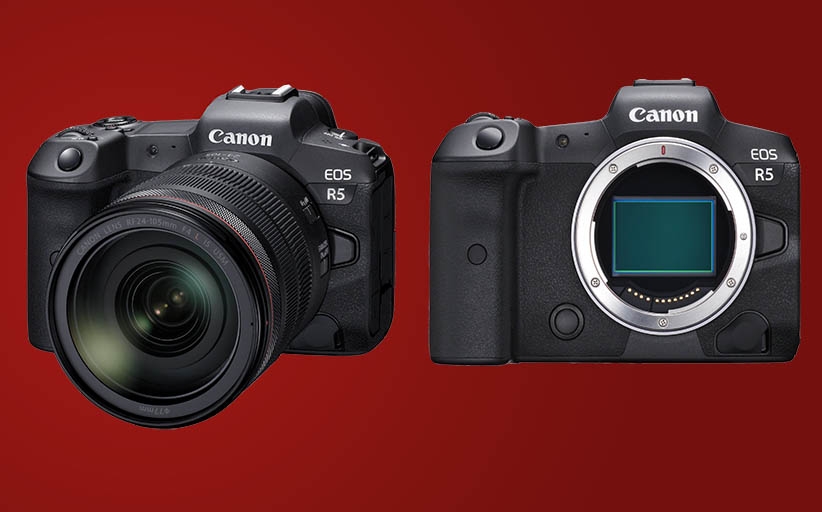 Canon launches 8K video-capable EOS R5
The EOS R5 features high-resolution 8K video and advanced video settings
Canon Inc. today announces the development of the EOS R5, a full frame mirrorless camera built on the EOS R system. Developed with customer feedback and market needs in mind, Canon believes that this improved camera will allow photographers and filmmakers to capture challenging action and push creative boundaries harder. 
Image capture
The EOS R5 offers a step-change in performance, with 12 frames per second using the mechanical shutter and the electronic shutter offering 20 frames per second. The camera's combination of speed and resolution aims to make mirrorless an ideal choice for everyone from wedding to wildlife photographers.
Canon's optical image stabilisation technology and electronic communication between lens and camera has advanced with this new addition to the EOS R family. It includes a newly Canon-developed, in-camera image stabilisation system – which works in combination with the lens stabilisation system, making sure that stills and video content captured is shake-free.

Video content
The EOS R5 is ideal for those looking to set their videos and stills content apart from the rest. Making the capturing of cinematic-quality 8K video available in a wider range of scenarios, the EOS R5 is the answer to the growing demand for high-resolution and high-quality moving image across all genres. The camera enables creators to shoot wide in 8K and, when needed, crop for a 4K output.
For more information, please click here.