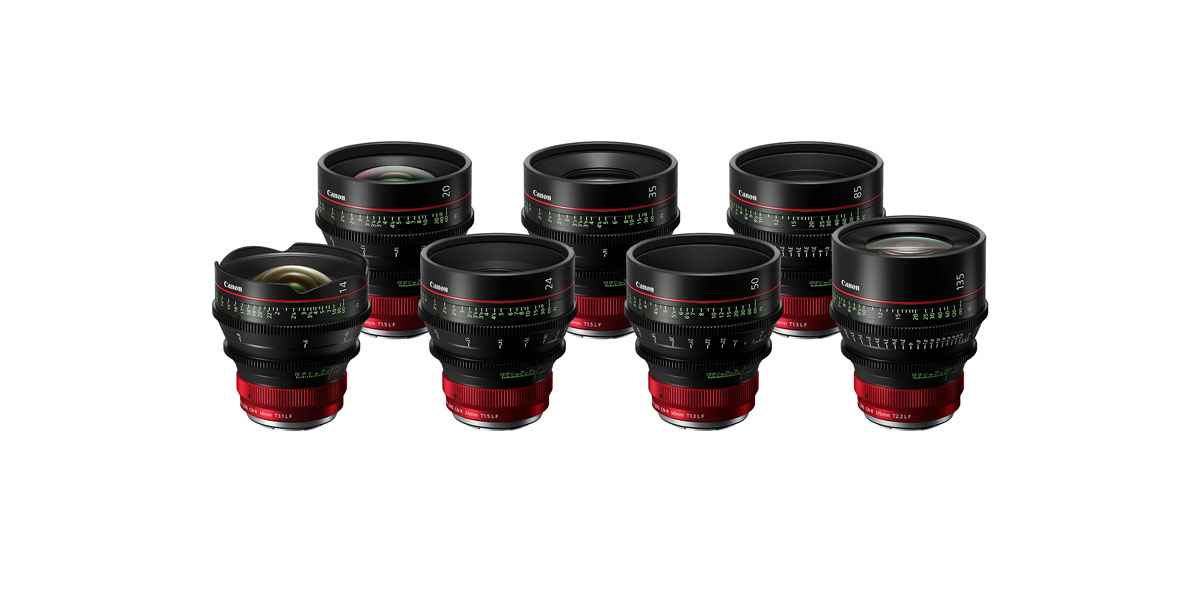 Canon releases cinema prime lenses for EOS series
Posted on Sep 13, 2023 by Samara Husbands
The series of RF mount cinema prime lenses are made for professionals in the drama, documentary, music video and large production realms
Canon has introduced its new series of RF mount lenses which build upon the existing portfolio of EF mount CN-E primes and PL mount Sumire primes. The release contains seven cinema prime lenses addressing the needs of professional video production such as drama, documentaries, music videos and other large productions.
The native RF mount offers high speed communication between the lens and camera body with enhanced design for a more stable and comfortable operating experience. The lenses released are:
CN-R14mm T3.1 L F
CN-R20mm T1.5 L F
CN-R24mm T1.5 L F
CN-R35mm T1.5 L F
CN-R50mm T1.3 L F
CN-R85mm T1.3 L F
CN-R135mm T2.2 L F
Compatible with the EOS C70, EOS R5 C RF cinema cameras, the lenses suit the transmission protocol of the RF mount, allowing users to control magnification, chromatic aberration correction, peripheral light connection and dual pixel focus. The lenses also feature aberration correction, supporting efficient video production on-location and in post.
The lenses promise exceptional optical performance, excellent colour reproduction and can be used with 4K and 8K cameras. Users can achieve shallow depth of field for subjects, natural round blurring and soft image expressions thanks to the lens's compatibility with the full frame large format sensor, bright T-stop values and 11 aperture blades. Canon has promised simple colour balance by adjusting colour tones when changing lenses while shooting.
Torque is an important factor in cinema shooting, which is why Canon has added an appropriate sense of torque on the operation ring, allowing for smooth adjustment. A new knurled surface near the mount provides a level of comfort for the user's hand.
Other key features include T-stops up to T1.3 with broad focal lengths covering ultra-wide to telephoto, minimal focal breathing and cinematic bokeh.
The new set of lenses will be premiered at IBC 2023 from 15-18 September 2023.
Find out more by heading to the Canon website.