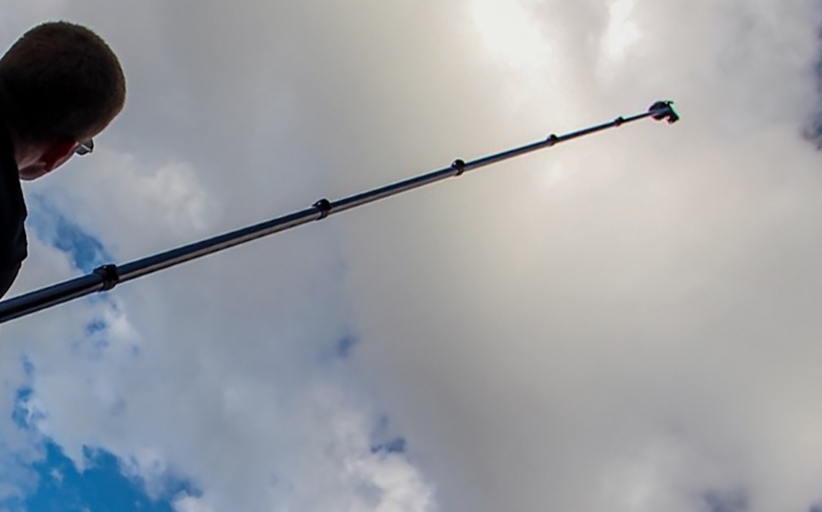 Composite Poles offers solutions for capturing oblique aerial views
Head and shoulders above the rest for aerial views
With new regulations limiting drone capturing film and photography, Composite Poles offers photographers many solutions for effective oblique aerial views without encountering restrictions. The camera poles are  made from carbon fibre and other lightweight tubing, built for the purpose.
Ranging from the 3m extending BROGE Travel pole at £149 to a towering 13m pole able to raise up to 2kg of camera high enough for views of entire fields, houses, factories and estates. Composite Poles are light enough for a solo photographer to move around safely and can be secured at ground level. 
Mobile devices now remove the need for any cables and allow easy composition and capture. Lightweight mirrorless cameras mean full Frame high resolution images are possible where once working at maximum height meant using a small sensor compact or action camera. Even the 13m Composite Pole can carry a DSLR camera.
For event work, using a Composite Pole is a big advantage, allowing access over the heads of a crowd or over barrier fences and walls. For those who take solo work, the BROGE Telescopic Mast Tripod pole can reach 7.3m and costs only £326.50. A 6 to 8m pole is the recommended beginners choice and will often only need to be extended to 3 or 4m. 
Please visit www.compositepoles.co.uk for more information.