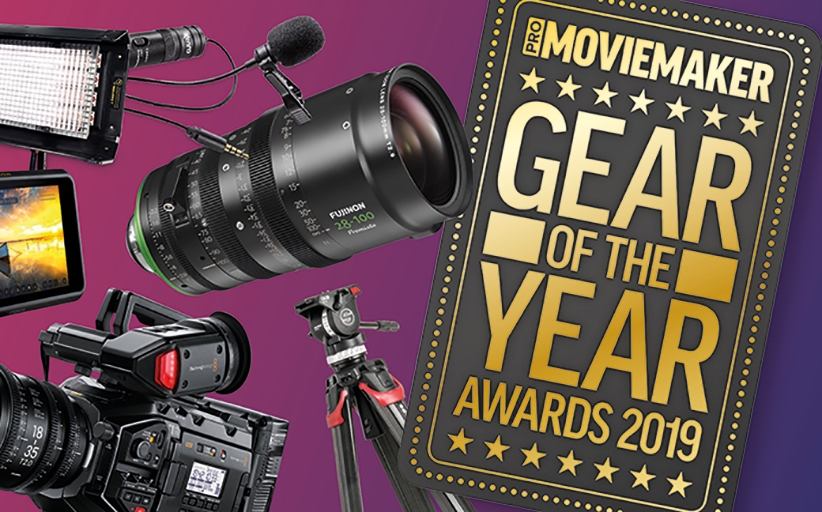 Pro Moviemaker Gear of the Year awards: voting now open!
 Have your say in the annual Pro Moviemaker Awards, where the best kit is voted for by real filmmakers like you
Now in their third year, Pro Moviemaker's Gear of the Year Awards recognise and honour the very best products on the market.
From emerging new technologies pushing the boundaries of what's possible, to great-value products making life easier for aspiring filmmakers, the industry is packed with innovation and excellence that deserves recognition – and The GOTY awards are dedicated to giving credit where it is due.
Split into multiple categories, from cameras and lenses to audio kit – plus a special award for innovation of the year – the shortlist has been drawn up by Pro Moviemaker's editorial team and gear testers, but we want you, our readers and fellow filmmakers, to have your say.
You can vote in as few or as many categories as you like, it's entirely up to you. But everyone who votes will be entered into a prize draw after voting closes and the first name pulled out at random will win a case of wine!
We've kept the voting as simple as possible and you don't have to register or log in. Voting is open now and runs until Friday 10 January.
*Only open to UK residents 18 years+, ID will be required for the delivery of the prize draw winner. Terms and conditions apply, see website for details. Voting closes Friday 10 January 2020