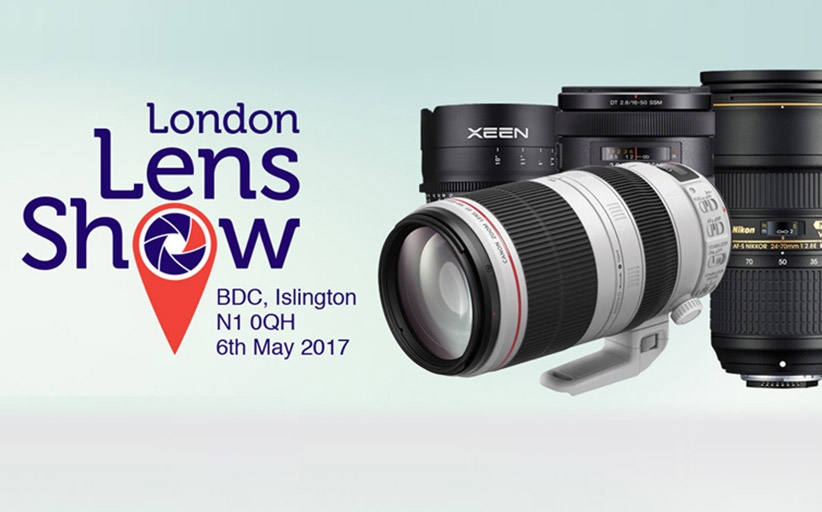 Countdown to the London lens show!
Mega retailer WEX is hosting its second annual Lens Show in London on Saturday – and there are still places available. A dedicated video floor lets you try optics from companies like Zeiss, Schneider, Canon and more, and meet representatives from the lens makers to answer any questions you have.
There are also seminars from eminent people in the moviemaking industry like Jim Marks, Phillip Bloom and Simeon Quarrie. The full information reads:
WEX PHOTOGRAPHIC's LONDON LENS SHOW 2017 
Second annual London Lens Show will feature the brightest and best from across the photographic & pro-video industries
Exhibitions from Canon, Fujifilm, Nikon, Sony, Sigma, Olympus, Pentax, Panasonic, Manfrotto, Zeiss and many more. Dedicated video floor
Demonstrations from all the major brands and talks from industry experts, including Philip Bloom and Elishama Udorok, the man behind The Chicken Connoisseur viral series
Touch and try brand new kit, buy gear on the day with exclusive deals, access expert advice and get half-price sensor cleaning from Fixation
London, Monday 24 April 2017 – Wex Photographic is delighted to announce the second annual London Lens Show, taking place on Saturday 6th May at Islington's Business Design Centre. The show will feature all the greats from across the photographic industry, with the chance to touch and try some brand new glass.
The event will be bigger and better following the success of 2016's inaugural show. Ambassadors from brands including Canon, Fujifilm, Sony, Panasonic and many more will give seminars offering exclusive insights into their work and the kit they use. There will be practical workshops with the chance to perfect your own techniques, including a portraiture lighting workshop with Sony and a macro session with Wild Arena.
All the major brands will be showcasing new kit and offering technical advice to photographers and videographers of all skill levels. There will be the chance to shop for kit on the day with exclusive discounts and offers, while a dedicated lens-cleaning clinic will be available from Fixation.
Matt Devine, Head of Content at Wex Photographic, said: "We are delighted to be bringing the London Lens Show back for a second year running and plan to build it into a staple event in the UK photographic calendar. The support from across the industry for a dedicated lens event has been excellent, with all major brands and a range of inspiring pros excited to be involved. We are expecting a fantastic turnout and look forward to showing photographers and filmmakers in the capital what Wex has to offer."
The London Lens Show is being held from 10am-6pm at the Business Design Centre, 52 Upper Street, Islington, N1 0QH. Entry is free in advance or £5 on the door. Entrance to seminars is £20. Seminars are as follows: 
Photo
Explore the Possibilities with Canon EF Lenses | Canon Explorer Simeon Quarrie
It's Not about the Camera | Fuji Ambassador Paul Sanders
Always in the Background: the Road to Clint Eastwood | Sony Ambassador Keith Bernstein.
Rediscovering Our Forgotten Heritage | Pentax Ambassador Matt Emmett.
 Video
A Guide to the GH5 for the Advanced User | Panasonic Ambassador Jim Marks
Achieving a Cinematic Look with the Sony E-mount System | Philip Bloom
Creating Viral Videos | Elishama Udorok (The Chicken Connoisseur/The Pengest Munch)
Freedom to Tell Your Story with Canon Cinema EOS | Canon Explorer Simeon Quarrie
 For more information or to book tickets, visit www.wex.co.uk/lensshow.
 RESS INFORMATION
The London Lens Show, Saturday 6th May 10am – 6pm, Business Design Centre, 52 Upper Street, Islington, N1 0QH. Entry is free in advance or £5 on the door. Entrance to seminars is £20.