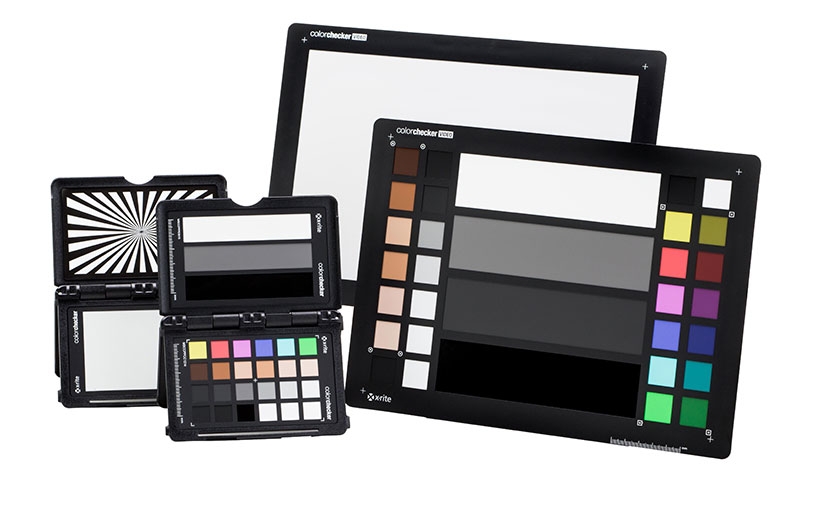 X-Rite's Festival of Color returns!
Now in its fifth year, the Festival of Color celebrates the importance of digital colour management for filmmakers and is held in the UK, France and Spain. X-Rite's ambassadors are on hand to explain how colour works and how to sort out your colour workflow from camera to monitor.
The press release says:
XP Distribution, the specialist distributor for X-Rite's range of colour management products aimed at the photographic and video markets launches its 2017 Annual Festival of Color with a series of events, special offers and free laptop
calibration across the UK and Europe during the month of May. This celebration gives photographers a unique opportunity to benefit from expert insight and shared knowledge with fellow professionals.
Working closely with its extensive dealer network, X-Rite will provide photographers with an array of information on how to better understand the calibration process and how to most effectively incorporate it into their own creative workflow. X-Rite's group of highly respected Coloratti ambassadors will share information via the X-Rite Photo Blog and social media channels, including Facebook and Twitter, allowing photographers to interact with them and
benefit from their professional photography expertise know-how and insight.
Jacob James, travel and cultural documentary photographer and X-Rite Coloratti member and travel states, "Colour is central to any creative's tool kit and X-Rite is committed to
helping photographers and video-makers get the best colour results possible every single time. The Festival of Color will support both skilled and new photographers or video-makers to gain valuable insight on how to understand colour management and make it work for them. As a Coloratti member, the Festival offers a chance for me to share experiences with my peers and drive home the importance of colour management for their work."
2017 Events:
UK – Reseller Event (Calumet): 4th May 2017 with Coloratti Jacob James
UK – Reseller Event (Calumet): 4th May 2017 with Coloratti Ashley Karyl
Spain – Reseller Event (Foto Ruano Pro): 9th May 2017 with Coloratti Joan Roig
Spain – Reseller Event (Foto-k): 17th May 2017 with Coloratti Hugo Rodriguez
France – Reseller Event (All Pages) 20th May 2017 with Coloratti H.Petit
France – Reseller Event (A12) 20th Macy 2017 with Coloratti H.Petit
Spain – Reseller Event (Fotocasion): 25th May 2017 with Coloratti Joan Roig
UK – Reseller Event (Calumet 26th and 27th May 2017 with Coloratti Ashley Karyl
Spain – Reseller Event (Didecaf): 30th May 2017 with Coloratti Hugo Rodriguez
France – Reseller Event (MMF): 1st June 2017 Coloratti H.Petit