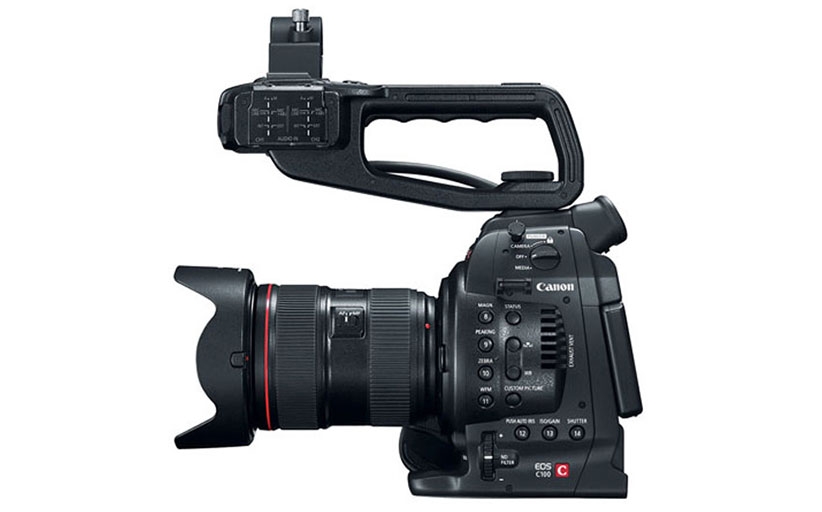 Firmware update for Canon cinema cams
Canon has revealed new firmware for many of its cameras including the C700, C 100 Mark I and II, XC10, XC15 and ME series.
Of most interest is the change to the C100 Mark II which allows a shutter angle priority mode. This maintains the shutter angle when frames rate are changed and is ideal for switching between normal speed and slow-motion. Sony cameras have this feature and it's been very popular.
The C100 Mark II also now works better with the popular EF 24-105 f/4 L Mark II lens, compensating for changes in aperture as you zoom. The Mark I C100 gets the similar peripheral illumination correction for the 24-105mm lens as well as 50mm f/1.8 STM, 35mm f/1.4L and 18-135mm EF-S zoom.
The range-topping C700 gets extra recording modes when using the Codex recorder, including 4K/QFHD ProRes, 4.5K Max at 100fps, 4.5K cinescope at 120fps and 422 HQ 10 bit at 60fps.
The XC10 and XC15 hybrid cameras get increased compatibility with 130-standard CFast cards, and the ME cube cameras have lots of updates including new auto exposure modes, improved white balance and monitor support, and support for more lenses.
All the firmware updates can be downloaded from the Canon download page.