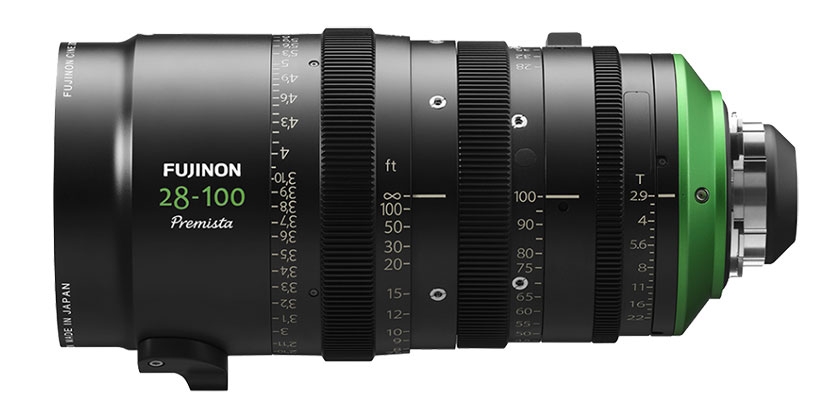 Fujinon Release Premista Large Format Zoom Lenses
A series of Large Format cinema zooms, which deliver the full benefit of a large sensor camera, have been released by Fujinon…
The Premista 28-100mm, the first of the series to be released, is a standard zoom lens covering a 28-100mm focal length. This is the equivalent of 6 prime lenses, which saves both time and cost caused by changing lenses frequently. Thanks to the adoption of a large-diameter aspherical lens and a new focus/zoom system, the Premista achieves stunning optical quality from the center to the corners, allowing the cinematographer to capture the feeling and texture of the subjects. The lens design contributes to the wide dynamic range by suppressing unwanted flare and ghosts thanks to Fujifilm's original optical calculation software. 
Stunning optical performance delivers the full benefits of a large format sensor
Durability and lightweight thanks to lens barrel assembly with high accuracy
Covering 28mm to 100mm and achieving T2.9 across the entire focal length
Comfortable operability
Compatible with the "ZEISS eXtended Data" system
For more information visit their website.