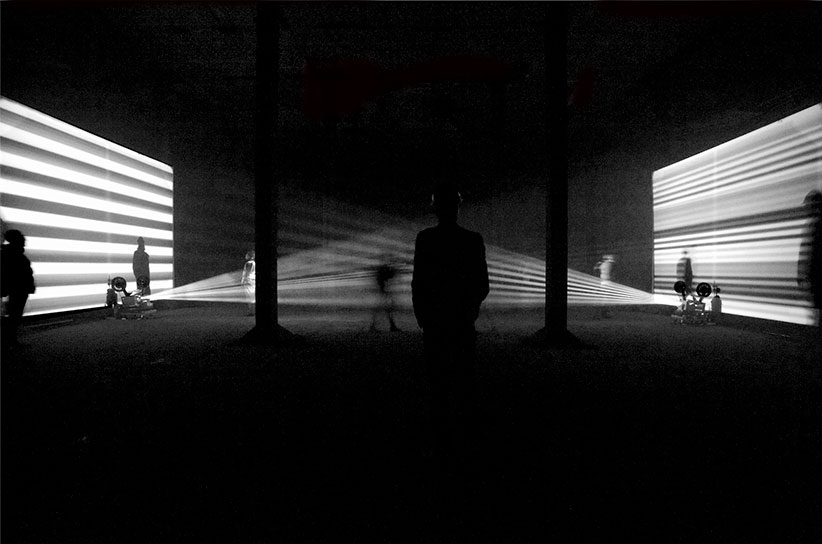 Lis Rhodes: Dissident Lines 25 May – 1 September 2019
Nottingham Contemporary presents the first-ever major exhibition of the pioneering experimental filmmaker Lis Rhodes.
Enabled by the Freelands Award 2017, Dissident Lines includes a wide selection of works, from the early 1970s to today, as well as a new commission, Ambiguous Journeys (2019). The exhibition will also be accompanied by a comprehensive monograph.
Dissident Lines spans from Rhodes' early film installations, which connect abstracted visuals to sound, to her multilayered works responding to global politics. Throughout her career, which spans almost 50 years, Rhodes has consistently challenged the dominant order – whether through her multifaceted art practice, her influential role as a film programmer, or as an educator and campaigner for women's rights. Her practice encompasses film, installation, sound art, performance and writing.
Dissident Lines will present Rhodes's iconic Light Music (1975), an immersive and participatory installation. For this innovative experiment in light and sound, Rhodes composed a score of black and white lines that translates into an intense soundtrack. Set in a hazy room, viewers walk between two projections and become part of the artwork. The exhibition also includes Rhodes's first work, Dresden Dynamo (1971), in which shapeshifting patterns – created by Letratone stickers placed directly on 16mm film – generate the audio.
In subsequent works, Rhodes began to incorporate spoken narratives. The 1978 film Light Readinglooks at power structures via a narrative of a woman trapped within the confines of language. The exhibition will be punctuated by a selection of one-minute films from the Hang on a Minute (1983–85) series, made with Jo Davis. Originally commissioned by Channel 4, these unexpected interventions engaged with a range of politically topical issues from domestic violence to the Greenham Common Women's Peace Camp.
Since the 1990s, Rhodes's films have responded to unfolding geopolitical events. Boldly composed, often as montages set to unsettling soundtracks, these potent and provocative works critique a range of issues, from domestic violence to nuclear power, from migrant labour to surveillance. Running Light(1996) examines fear in a migrant camp, while The Journal of Disbelief (2000–16) highlights the discriminatory nature of the law. Using diverse examples of corruption, war crimes and human rights violations, Rhodes investigates harmful social and political undercurrents. A new commission,Ambiguous Journeys, deals with questions of migration, labour and modern slavery.
Dissident Lines will be accompanied by a fully illustrated publication, designed by Åbäke, including new essays by Pablo de Ocampo, Patrice Kirchhofer, Bernardo Ortiz, Dr Lucy Reynolds and Emma Wolukau- Wanambwa.
For more information visit the website.