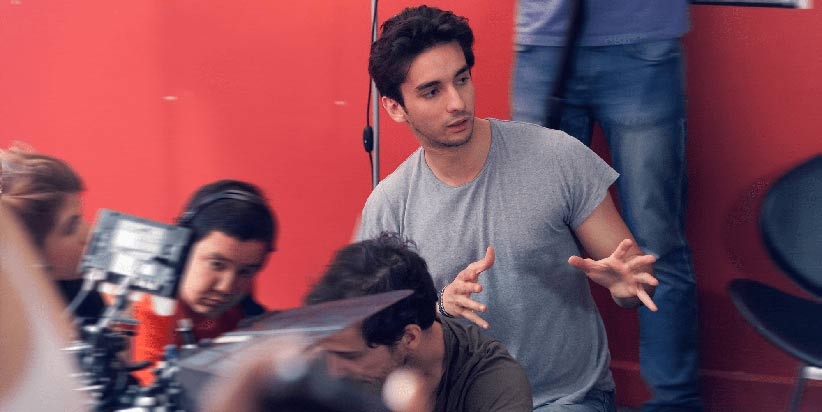 Met Film School call for entries to Brexit Storytelling Competition
Winners will work with award-winning production team to bring their ideas to life and receive a place on a short course of their choice in London.
The Met Film School's is giving you the chance to turn your ideas into a short film with £2,500 budget, in its Brexit Storytelling competition. The closing date for submissions is August 31. For more information read the official press release below:
Met Film School, London's leading provider of practical filmmaking courses, is calling for aspiring film enthusiasts to submit ideas for a short film around the theme of Brexit, as part of a storytelling competition which runs throughout August.
The winner will have the chance to work with the school's award-winning production team to turn his or her idea into a 1-2 minute video, with a budget of up to £2,500 as well as receive a place on a short course (full-time or part-time), worth up to £4,500. A simultaneous competition will run for Met Film School students and graduates.
Entrants (of all backgrounds) can submit an idea in any format – whether it be a script, video, storyboard or PowerPoint presentation – around the theme of Brexit. For example, the film could tell the story of how the debate unfolded, focus on a specific theme, or explore the entrant's vision of what is to come. It could be a message of hope, satire, or a mixture of both.
"Creativity can be driven by conflict, tension, and the odd juxtapositions that haunt our lives. That's why communities that face existential threats generate great storytelling traditions. Storytellers love uncertainty, stories come out of chaos and make sense of it. They become society's therapists. That's the very essence of culture," said Chief Executive of Met Film School, Jonny Persey.
"The Brexit vote has exposed deep fragmentations in society and sent shock waves across the world, and whatever your political perspective, we are all united by a heightened sense of uncertainty. Rather than dwell on this, we'd like to do something proactive and do what Met Film does best, make great content."
In addition to the pitch, entrants should submit two further pieces of information: one giving a short overview of the project and its objectives, the other explaining why the idea is special.
Ideas must be submitted to [email protected] by August 31, with the winner announced on September 14. For further details on entry requirements, please the Met Film School website.