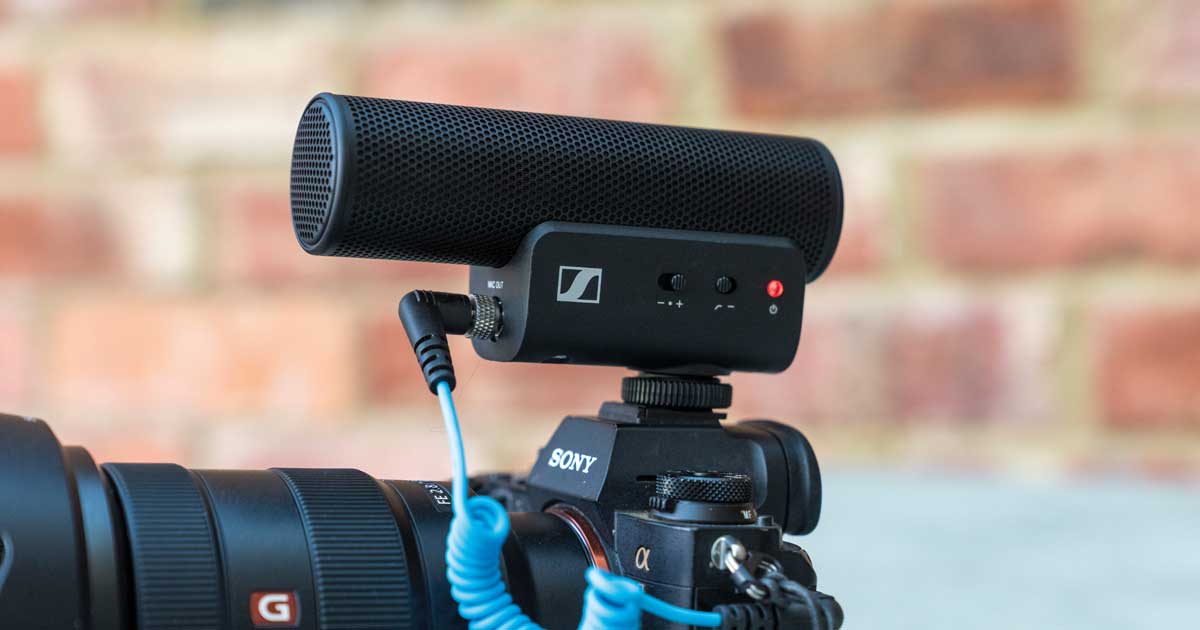 Mini Test: Sennheiser MKE 400
Posted on Jan 21, 2022 by Alex Fice
£179/$200 
The Sennheiser MKE 400 is the second generation of the popular and evergreen mini shotgun mic, beloved by mirrorless and DSLR camera users. But the new version is a total redesign that shares very little in common with the old model – rather, it improves on it significantly in every way.
The MKE 400 is a compact, highly directional on-camera shotgun microphone, designed to isolate and enhance audio. It comes with built-in wind protection and an integrated shock absorber. The latter is internal rather than a typical rubber-mounted unit, and despite initial doubt about its comparison with a sprung system, it works surprisingly well. In back-to-back tests with a more conventional shock mount, we could detect no real difference. And it means the mic is smaller and more compact, ideal for lighter cameras or smart devices.
Its design combats wind noise, too. We even tried it in the breezy aftermath of a very small tornado that hit mainland UK in November, and it was effective. The included pull-on wind muff did an even better job.
Three-step sensitivity allows the mic to be adjusted. The gain is either set to zero, -20 or +20dB, which is what most filmmakers would find useful. However, we missed having an adjustable external gain control knob, as found on some rival mics. And there is no safety channel, where audio is recorded to a second channel at lower gain in case of sudden loud noises. 
There is a switchable low-cut filter, designed for clarity and enhancing speech, removing bass frequencies to let mid and high frequencies through. This is perfect for interviews, cutting out background hum from air con units or traffic.
In fact, the quality of audio was very good, and despite the mic being relatively short, it did well to get rid of unwanted noise from the sides. 
The MKE 400 comes with a pair of locking, 3.5mm coiled cables, offering compatibility with DSLRs, mirrorless cameras or mobiles. A headphone output, with adjustable volume, lets you monitor levels while recording. And the compact mic automatically powers on and off when connected to a DSLR or mirrorless, saving battery power. It uses two readily-available AAA batteries, which are claimed to last for 100 hours – and a bright light tells you it's working.
It's a well-considered, compact mic that's surprisingly able for its short length and lack of external vibration mount, thanks to clever design. 
Pro Moviemaker rating: 8/10
Great sound from a compact and affordable mic
Pros: Good sound quality, light
Cons: No dual-gain circuit/adjuster
For the full specs, click here. For more information, visit Sennheiser's website.