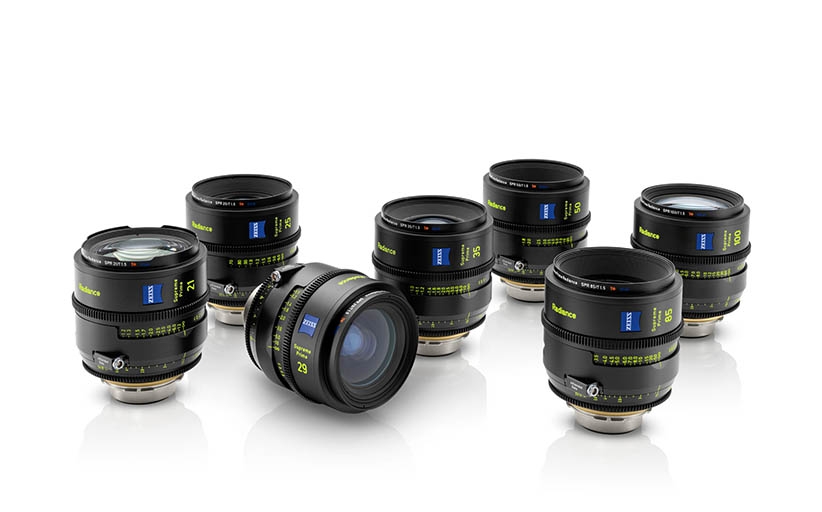 Open days to be hosted by CVP dedicated to the limited edition Zeiss Supreme Prime Radiance Lenses
The open days are on the 10th and 26th of March, with the opportunity to see and test Zeiss' limited edition Supreme Prime Radiance Lenses before they are no longer available
The Zeiss Supreme Prime Radiance Lenses, which come in seven focal lengths (between21mm and 100mm) and are only available to buy as a complete set, bring users increased creative freedom to generate consistent flares without compromising control. Along with its new T*Blue look, aesthetic focus fall-off and elegant bokeh, the set also boast cinematic large-format coverage and high-speed capture. 
It also includes Zeiss' extended Data technology providing frame-by-frame data on lens vignetting and distortion in addition to the standard metadata. This simplifies and speeds up workflows, particularly for VFX and virtual production.
"Before using it, I thought just wider lenses give you great flares. But even the tighter lenses give really nice shapes to it. I like the coating of the Supreme Prime Radiance because it takes care of a little bit more softness without any filtering. I like that part – not just the flares," said Takuro Ishizaka, JSC.
CVP will host the open days at its Newman Street Creative Experience showroom in Fitzrovia London, giving DoP's, Rental Houses and Post an opportunity to experience and buy the whole set.
To RSVP your place at the event, please click here.