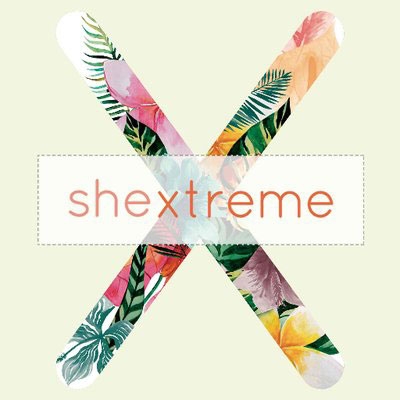 Promoting inspiring female filmmakers to the Shextreme!
 The Shextreme Film Festival is going on tour promoting talented female filmmakers.
Shextreme Film Tour: An Uplifting Cinematic
Celebration of Women in Adventure
The Shextreme Film Festival is going on tour promoting the inspiring world of female filmmakers and the way real, diverse inspiring women are portrayed on screen and behind the lens in extreme sports and adventure. The festival is supported by the British Film Institute's Film Audience Network and will be screening films at the Lighthouse Cinema in Newquay, at Exeter Phoenix in Exeter and at The Poly in Falmouth from 28th February 2019.
It will be premiering the award-winning documentary, Surf Girls Jamaica, which explores the empowering social impact of surfing, culminating in Jamaica's first ever all female surf contest.
The film's talented makers, Lucy Jane and Joya Berrow from The Right To Roam will be attending the event each night for a Directors Q & A.
"Shextreme is here to recognise, support and celebrate Women in Adventure's creative achievements." – Dr. Ruth Farrar, founder of Shextreme.
Find out more on their website.