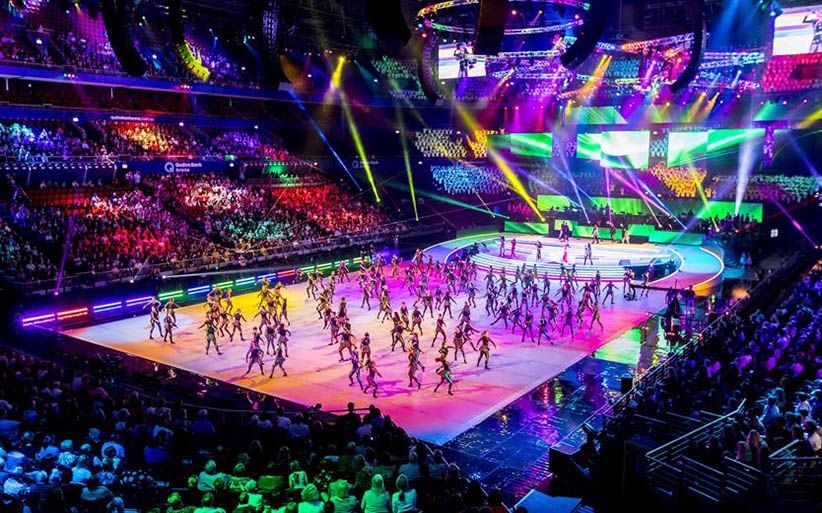 RØDE Microphones supports drought-affected kids as sponsor of 2019 Schools Spectacular
RØDE Microphones has announced its support of drought-affected kids from rural New South Wales as a sponsor of the 2019 Schools Spectacular, a world-class Australian youth variety event produced by the New South Wales Department of Education.
Every year in November, over 5,000 students from 370 schools across the state perform, with an audience of over 40,000 people and over 1-million viewers tuning into the TV broadcast.
This year, RØDE was the Rural Initiative Sponsor of the show, assisting with the costs of the 'Wish Upon a Star' program. The initiative brought over 150 students to Sydney to enjoy a weekend away from the difficulties of unrelenting drought.
"Everyone at RØDE was proud to be involved in the Schools Spectacular as the Rural Initiative Sponsor," says RØDE CEO Damien Wilson.
"We are in the midst of the worst drought Australia has seen in recorded history, and the communities that these kids are from are some of the most impacted. To give them the chance to take a break from these challenges to enjoy the Schools Spectacular and have a mini-holiday was an absolute pleasure."
Podcasting was also an important feature of the 2019 Schools Spectacular show. In addition to the podcasts produced by students in the lead up to the event, the RØDE Mobile Podcast Studio was also present on the Schools Spectacular red carpet entrance, recording interviews with students, government ministers, VIPs and dignitaries in attendance.
The 2019 Schools Spectacular will air on Channel 7 in Sydney at 7pm (AEDT) on Saturday, December 7, 2019, and will be available to stream via 7Plus thereafter. 
Find out more about RØDE's involvement with the 2019 Schools Spectacular here.
Click here to visit the RØDE website.