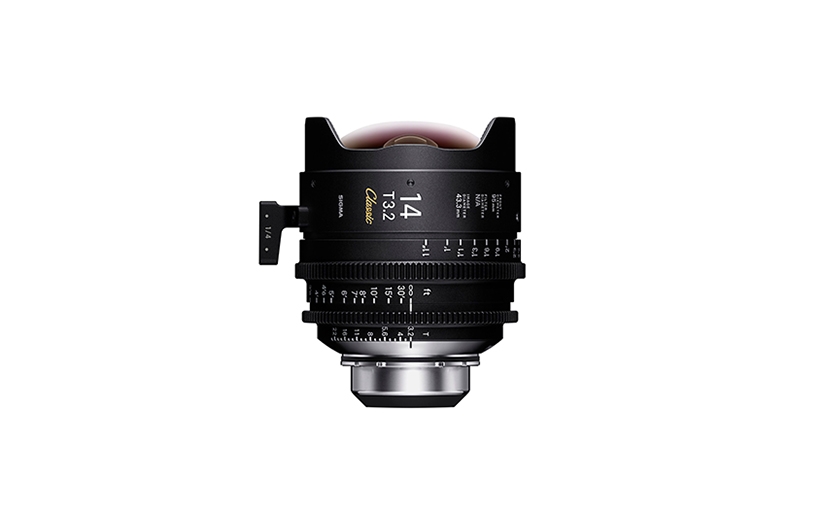 Sigma welcomes a new series "FF Classic Prime Line" to the lineup
Based on the successful FF High Speed Prime Line, the FF Classic Prime Line incorporates more non-coated optical elements to achieve unrivalled expression. It retains high resolution capability and offers a unique combination of low contrast and artistic flare/ghost in the image 
FF Classic Prime Line has implemented newly developed coatings on the glass elements and offers consistent T value across the lineup (14mm and 135mm at T3.2 and the rest of the lenses at T2.5). It is compatible with the communication protocol of Cooke "/i Technology", thus an ideal tool for shooting and editing with the latest technology, such as VFX.
A special coating is implemented on the front and rear elements so that the lens durability is ensured as with all other cine lenses from SIGMA.
The "look" that FF Classic Prime Line can offer will enable cinematographers to explore new possibilities in movie creation.
The Cine Classic Lenses are only available in a set of 10 – 14mm, 20mm, 24mm, 35mm, 40mm, 50mm, 85mm, 105mm & 135mm – with an RRP of £34,582.50 excluding VAT.
The Imperial ETA Stock will be arriving in December 2019. The Metric ETA Stock will arrive in spring 2020. 
The Cine i/Tech Lenses 14mm, 105mm & 135mm will retail at £4332.50 each excluding VAT. The 20mm, 24mm, 28mm, 35mm, 40mm, 50mm, 85mm lenses will retail at £2999.17 each (Excluding VAT).
Stock will be coming in January 2020.
See Sigma Cine Classic lenses in action
For more information, please visit the Sigma website.