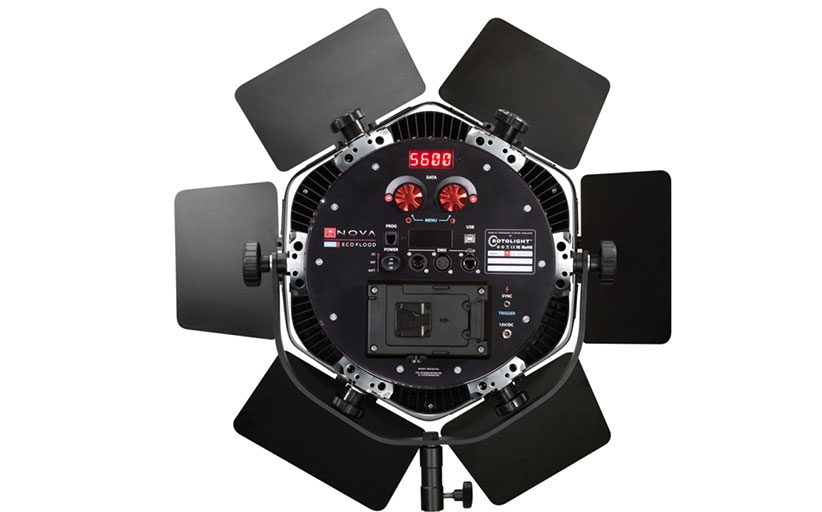 Rotolight reveals radical LED light
British lighting firm Rotolight has revealed the new Anova PRO 2 which is an LED light ideal for studio or location work that comes with a high-speed flash function triggered by a built-in wireless receiver.
It's a new version of the popular Anova, but is now even brighter as it puts out 10,700 lux output at 3 feet, 70% more power output than its predecessor. With a mere 72W consumption, Anova PRO 2 reduces operating costs for studio use and provides great battery performance on location.
The Anova PRO 2 promises accurate colour reproduction, with a soft light output and Rotolight's signature catchlight effect. It featured an updated suite of Rotolights CineSFX effects including Fire, Lightning, TV, Gunshot and Paparrazi.
The Anova PRO 2 combines the 'shoot what you see' benefits of continuous light, with the flexibility of High-Speed Sync HSS flash, for more power or to freeze action. With a 250% performance boost in High Speed Sync flash mode up to 1/8000th shutter speed, and no recycle time, the flash is triggered by an integrated Elinchrom Skyport HSS flash receiver. This also allows you to alter colour temperature,  brightness and SFX control up to 200m/656ft away.
The light will cost £1499/ $1625 and comes with integrated DMX, V-lock battery plate, wireless Elinchrom receiver and 4-piece filter kit as standard. It will be available in December.
For more details check out the Rotolight website.