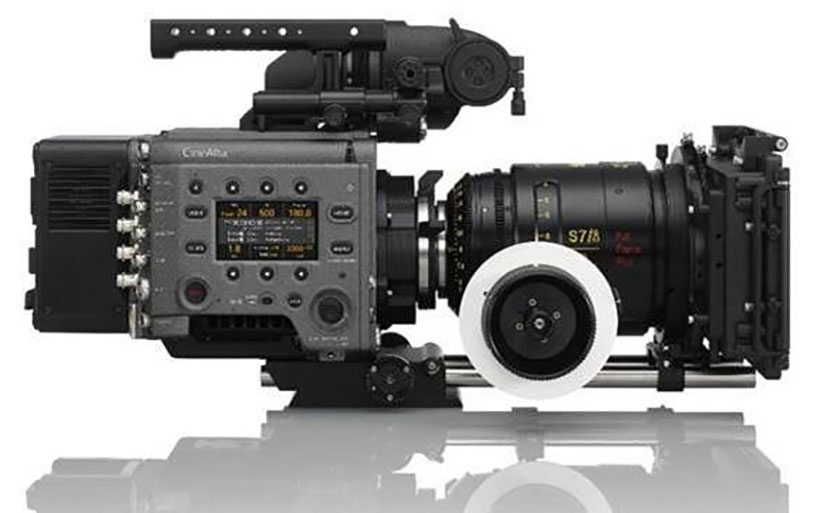 Full frame launch plan for Sony Venice
Following pressure from filmmakers following the debut of the Sony Venice cinema camera, full-frame image capture will be available from day one rather than in a firmware upgrade, in time for the shipping in February 2018.
The feature enables filmmakers to use the camera's full potential by utilising 24x36mm Full-Frame 6K recording in Sony's established 16-bit acquisition format, X-OCN. In addition to Full Frame image capture, Sony plans an extensive roadmap of features planned to be implemented in future firmware upgrades. 
"Sony's development of the Venice motion picture camera platform represents our commitment to the film industry in furthering image capture in the key areas of dynamic range, colour rendition and large format aspect ratio freedom. Venice demonstrates our commitment to developing tools that support Directors and Cinematographers in bringing their vision to the screen", said Claus Pfeifer, Head of Technical Sales, Broadcast & Cinematography, Sony Professional Solutions Europe. "This announcement reflects our strong relationship with filmmakers around the world and enables them to create Emotion in Every Frame."
The Venice CineAlta digital motion picture camera system is scheduled to be available in February 2018. For more information about the VENICE platform please visitwww.sony.net/pro/VENICE