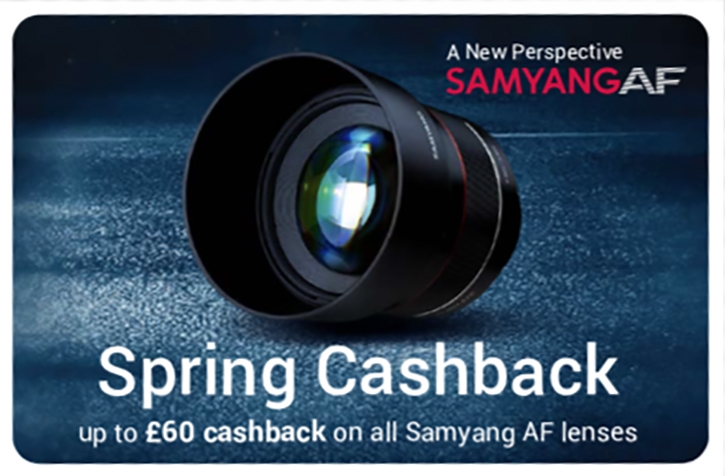 Samyang UK Launches Spring Cashback Promotion
Intro 2020, the UK importer and distributor of Samyang lenses, announces a limited-time promotion, where consumers can claim cashback (up to £60) on the Samyang AF lens range.
The Samyang UK Spring Cashback promotion will be available for purchases made from participating stockists in the UK and Ireland, from 12th April 2019 to 31st May 2019. "Spring is the time when the outdoors comes to life and photographers are keen to get out and about with their cameras." says Keith Ruffell, General Manager of Intro 2020 Ltd.
"So what better time to choose a new, world-class AF lens from Samyang?"
The Samyang AF lens range features high-resolution optics, with fast, accurate and quiet autofocus. Models are available to fit Sony FE (full-frame E-mount), Canon EF (EOS full-frame) and Nikon F (full-frame) cameras.