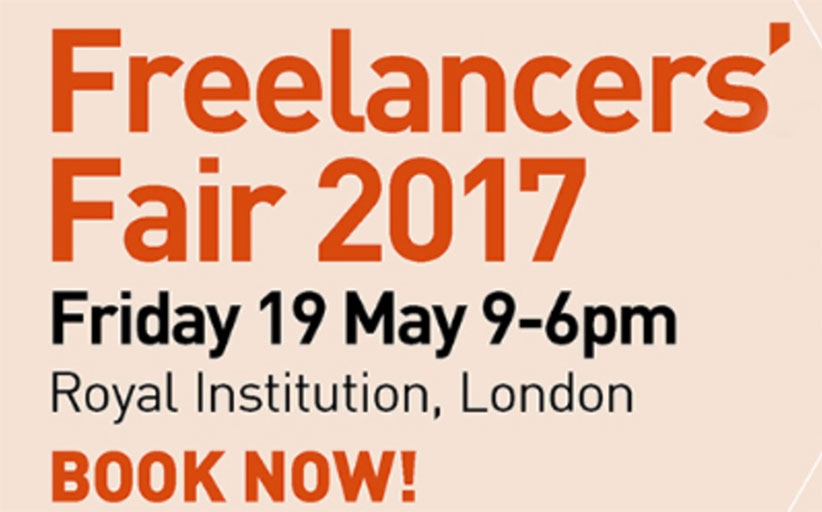 Sharpen your skills at Freelancer's Fair
Join the film and TV community for a great-value industry day to debate, learn and make new contacts.
BECTU's Writers Producers and Directors branch have crafted a great line-up for this year's Freelancers' Fair on Friday 19 May, at the Royal Institution in London. Running from 9am-6pm, it includes sessions on copyright, getting from script to screen, using small kit to film big, film funding and vlogging & blogging, all with expert contributors. And there'll be debates on fake news and Brexit too, with added humour thanks to a session of Brexit Bingo called by actor and comedian Samantha Baines.
Workshops are in the mix as well, offering support to film-makers in a number of areas, and there'll be a small but perfectly formed exhibition delivering advice on a range of key production and lifestyle issues. ARRI and Alias Hire will be joining forces to help visitors to get hands on with kit. Find the latest speaker line-up, programme and booking info here. 
BECTU members attend for free; non-members pay just £12.30.
The official info says:
And we have lift off! Four months of work by our Writers Producers and Directors group has produced an impressive line-up for our 12th Freelancers' Fair. If you work in TV and film, the day is designed with you and your career in mind. Do join us.
The programme is made up of eight seminars with award winning panellists (more speaker names will be announced in the coming weeks), four workshops delivering essential insights to help you to achieve your goals and several one-to-one opportunities, to help you to perform better. In addition there'll be a buzzing exhibition and technical area which you're sure to want to visit more than once during the day.
Take a look at the full programme information set out here www.bectu.org.uk/freelancers-fair before you book your place on Eventbrite. (Treat the BECTU page as the event's home page as we'll post all of the latest info there including more speaker names). 
As usual, BECTU members attend for free. Non-members pay £12.30 (which includes Eventbrite's fee and VAT). 
We have a great day in store and everyone's invited to share their highlights at our networking social from 17.00 – 18.00. 
Please note the cancellation policy which you'll find printed on your ticket. If you book and then find you can't make it, please do let us know so that we can release your ticket to someone else.