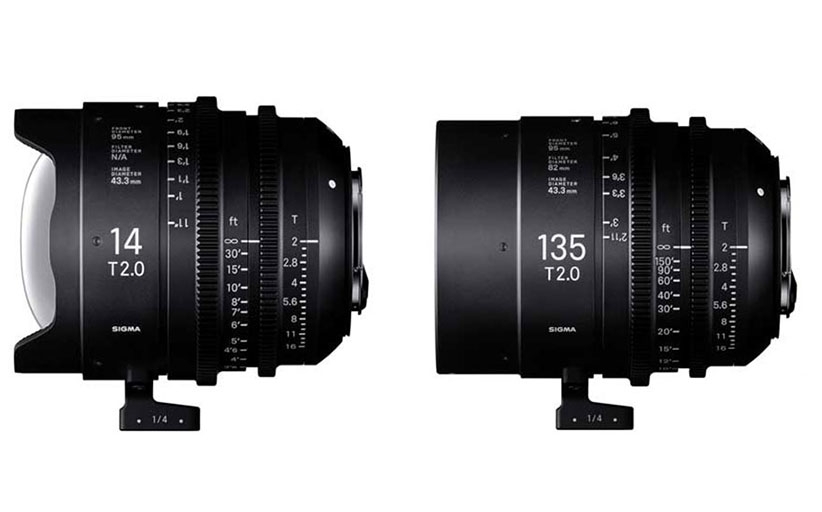 Sigma unveils two more cine lenses
Sigma has widened its new Cine lens range with the Cine FF High Speed 14mm and 135mm T2 full-frame lenses. Sigma now offers seven cine prime lenses, from 14mm to 135mm, and three zooms: the 18-35, 24-35 and 50-100 T2.
The lenses are suitable for up to 8K resolution and most are available in Canon EF, Sony E mount and PL mounts. Sigma will change mounts if you change cameras.
The lenses have a focus ring with feet and metre markings – you decide which you want when you buy – which are luminous to make settings easier to see in the dark.
There are no details of price or availability yet.