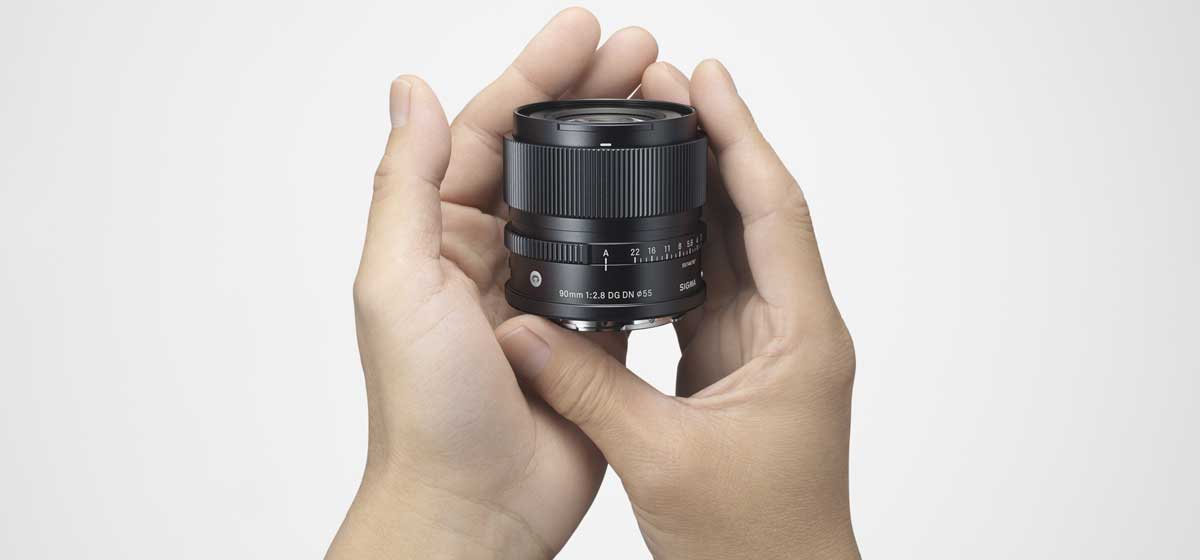 Sigma unveils two new versatile lenses
Posted on Sep 10, 2021 by Alex Fice
Sigma has just announced two new additions to its I series of lenses designed specifically for L-Mount and Sony E-Mount systems, the 24mm F2 DG DN | Contemporary and the 90mm F2.8 DG DN | Contemporary
This announcement comes 60 years to the day since Sigma was founded.
These latest arrivals take the number of lenses in Sigma's I series up to a total of six, giving filmmakers and photographers using mirrorless cameras a generous selection of compact, powerful lenses to choose from.
The 24mm F2 DG DN is a premium compact prime lens ideal for day-to-day use, events and interiors. The lens has been designed with portability in mind, combining a sleek, lightweight design with exceptional performance – making it a great choice for filmmakers carrying out longer shoots across a number of different locations. It also uses the same metalwork technology as found in Sigma's cine lens range for professional cinematographers, guaranteeing a highly satisfying ergonomic finish.
This wide-angle lens has edge-to edge rendering power and exceptional resolving power, compatible with even the latest ultra-high-resolution cameras. It has a bright F2 aperture and is designed to suppress sagittal coma flare, making it a great choice for capturing the night sky. Even at its largest aperture of F2 it is able to operate at its highest level of optical performance, achieving sharp, high-contrast results.
The lens incorporates two SLD glass elements and one FLD glass element, minimising axial chromatic aberration – a common issue with bright lenses. Two high-precision glass-molded aspherical elements correct optical aberrations and reduce the total number of lens elements, which is why the lens is so lightweight. It has a high-speed, silent AF system that can capture the entire 24mm scene with great clarity.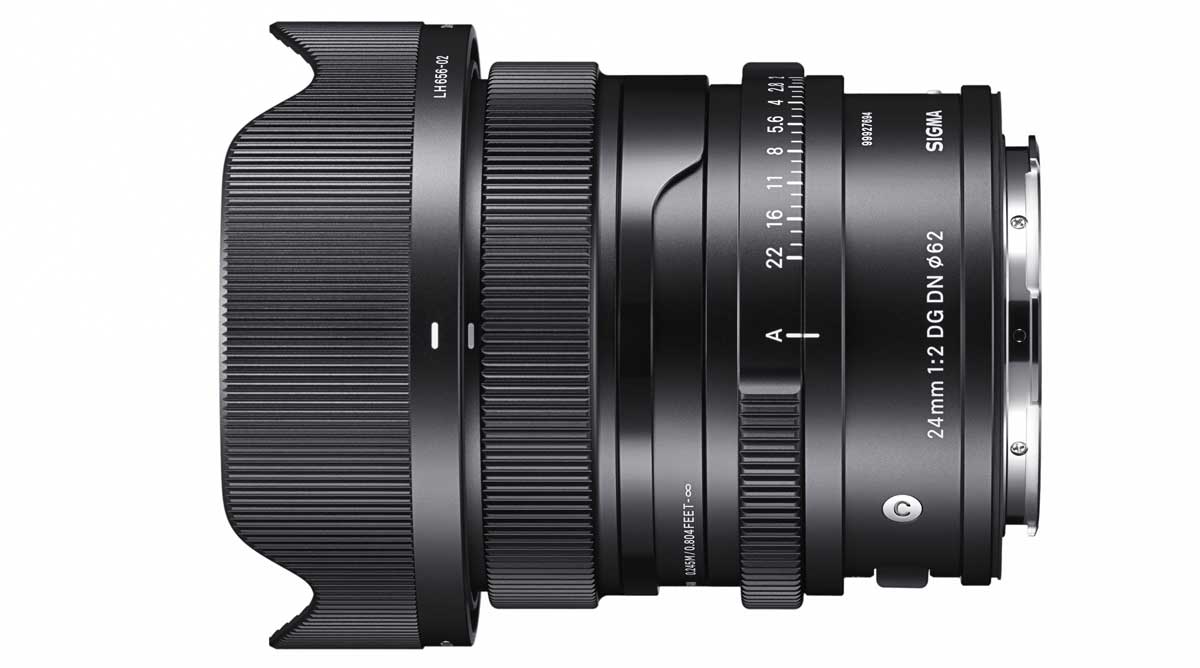 The second lens announced by Sigma, the 90mm F2.8 DG DN, is a mid-telephoto prime for mirrorless systems that's great for portraits, close-ups, weddings and events. Like the 24mm F2 DG DN, it has a beautiful all-metal build and a manual aperture ring. Its design incorporates five SLD glass elements that reduce axial chromatic aberration and eliminate colour bleeding, so high-resolution images are guaranteed every time. This lens is highly versatile, with ultra-fast AF that's ideal for recording crisp, high-quality video footage.
This is the longest I series lens to be released by Sigma, with a mid-telephoto focal length. It has a bright F2.8 aperture and incredible resolving power. The lens can achieve beautiful bokeh effects for more creative backgrounds and has a minimum focusing distance of 50cm that allows users get closer to their subjects. The 90mm F2.8 DG DN also has a maximum magnification ratio of 1:5 that allows it to pick up on fine details at close range, lending itself to a range of different shooting styles.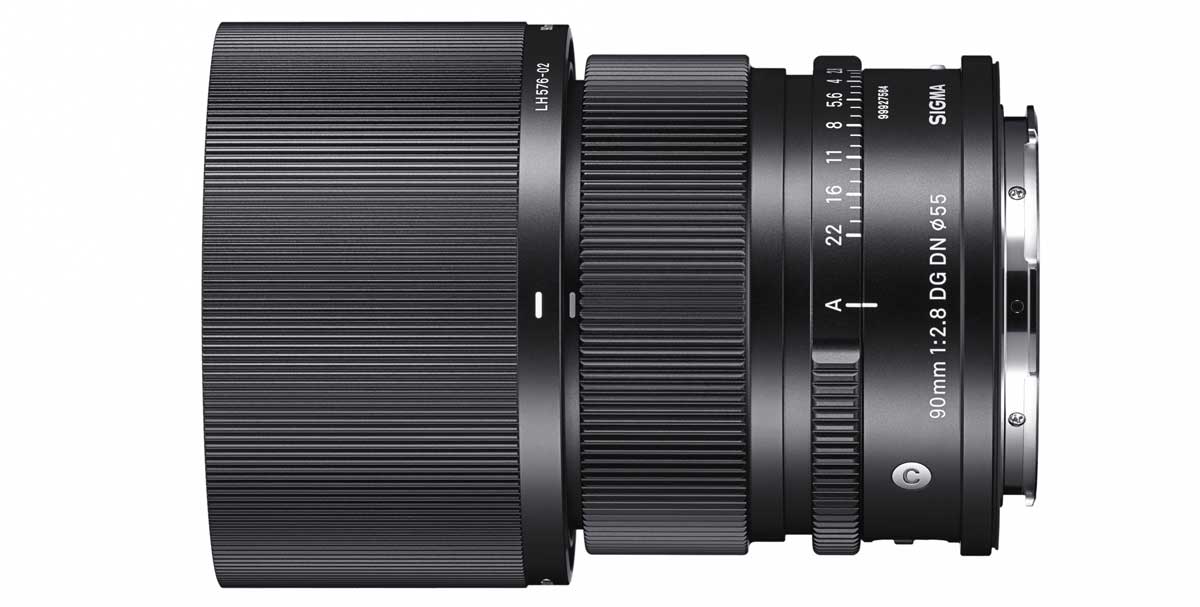 Both lenses will be available from 24 September 2021, each retailing at £549.99.
For more information, please visit Sigma's website.