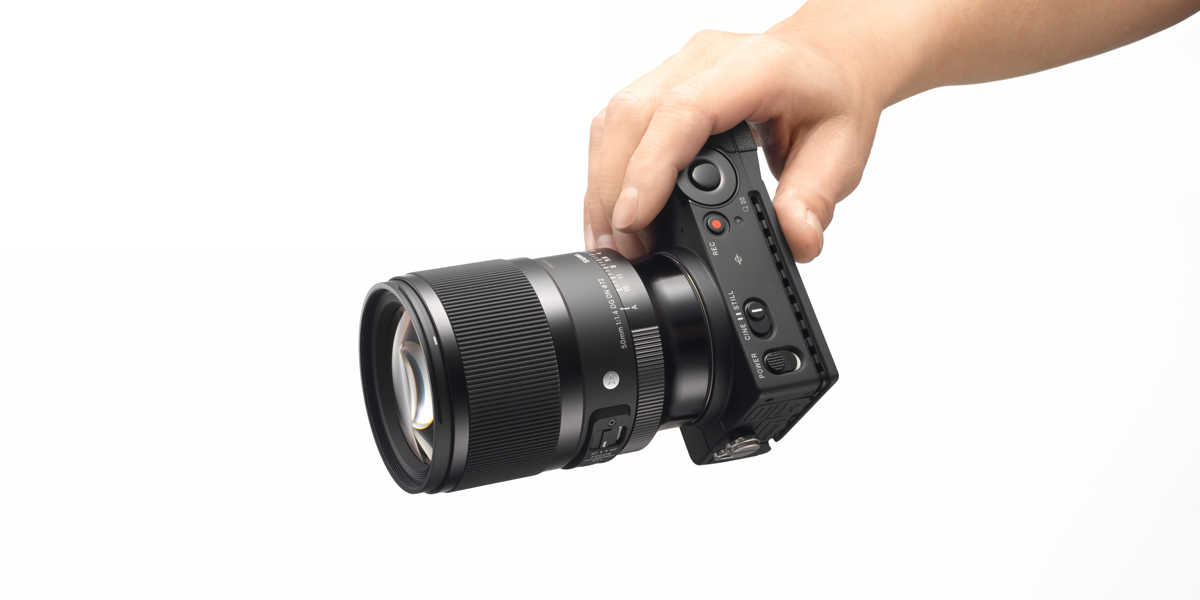 SIGMA's 50mm F1.4 DG DN | Art lens unveiled
Posted on Feb 8, 2023 by Samara Husbands
The latest in SIGMA's fast-aperture arsenal is designed specifically for mirrorless cameras to capture ideal portrait, wedding, street, landscape, and family photography
The 50mm F1.4 DG DN | Art lens is the latest addition to SIGMAs fast-aperture DG DN Art prime series. Expect improved optical performance for your mirrorless camera, alongside speedier and more precise auto-focus in a compact package. Compatible with L-Mount and Sony E-Mount, the 50mm F1.4 DG DN | Art is a higher spec than the existing 50mm F1.4 DG HSM. A true all-round optic, this lens is ideal for anything from portrait, wedding, and street snapping to landscape and family photography. Prepare for expressive performance and striking detail – it's certainly one to watch!
Optical performance
SIGMA built this lens on the success of one of the highest-performing standard zooms on the market, the 50mm F1.4 DG HSM | Art, but this lens features the latest in optical design technology. 14 elements in 11 groups, including one Special Low Dispersion element and three aspherical elements makes up the construction. Notable improvements include significant sagittal coma flare and aberration suppressing for astigmatism and field curvature. In essence, the new mirrorless optic delivers even sharper results across the frame, especially noticeable in the periphery.
The 50mm F1.4 DG DN | Art is perfect for low-light scenes, like concerts, interiors and weddings, thanks to the ultra-wide aperture of F1.4, while the remarkably shallow depth of field for background blur, which is perfect for creating stand-out portraits. Meanwhile, smooth and attractive bokeh round out the highlights. Even when working wide open, expect razor-sharp results.
Ultra-fast AF motor
The first of its kind to incorporate SIGMA's HLA (high-response linear actuator) autofocus technology, the 50mm F1.4 DG DN | Art, ensures quick and accurate autofocus that is almost undetectable to the human ear. Impressively, a single double-sided aspherical element sits in stark contrast to the eight-element focusing group on the current F1.4 DG HSM, resulting in stunning autofocus and optical design benefits.
 Robust & compact design
For this lens, focus fell to streamlining efforts. In slimming down the barrel, SIGMA creates a well-balanced and lightweight (at 670g(L-Mount)) lens – no mean feat for a mirrorless camera. The quality lens build reflects that of the whole Art series.
Naturally, the lens is dust- and splash-resistant with a rubber ring to seal the mount. A water- and oil-repellent coating bolsters the lens in difficult shooting conditions, while a Thermally Stable Composite outer barrel ensures consistent performance in any environment. 
Advanced. Feature set for professional use
Ample functions make up the lens barrel. A manual aperture ring with Ring Click switch allows you to switch between stepped, third-stop aperture increments and a smooth, click-free action – especially useful for videographers looking for seamless adjustment. There are also feature such as the AFL button, Focus Mode and a lens hood.
Primed for released on 23 February 2023, the lens will cost £849.99.
That's all we know so far so keep an eye on the SIGMA website for up-to-the-minute news.