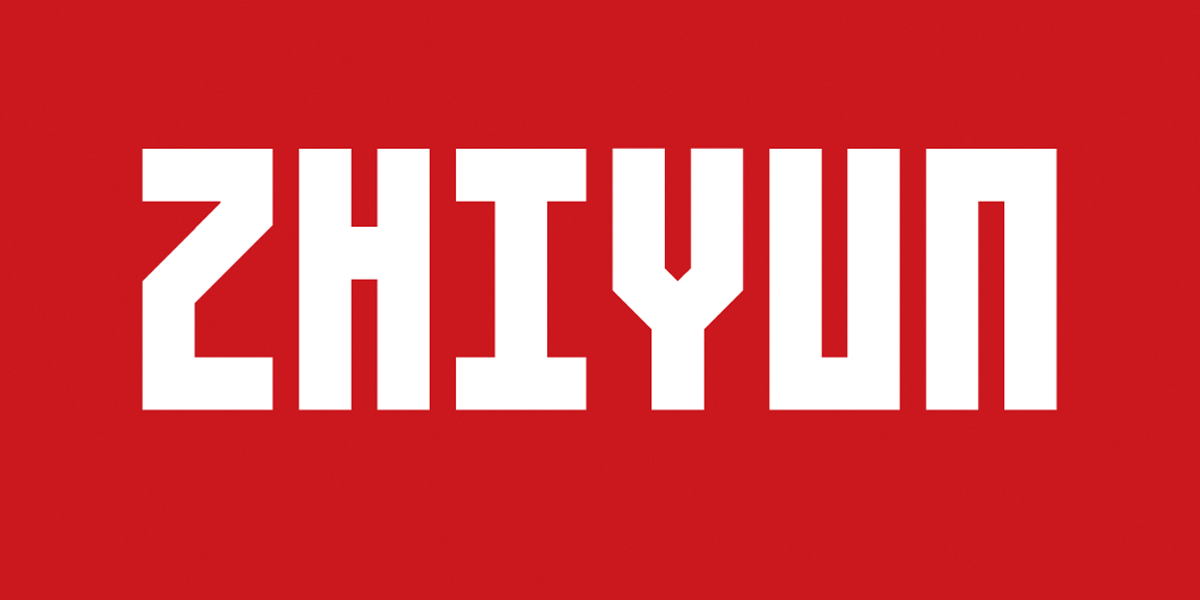 Six stunners from Zhiyun, including Molus G60 & X100 COB
Posted on May 8, 2023 by Samara Husbands
Professional-quality lighting joins the established motorised gimbal range
Advertisement feature
When it comes to advanced gimbals loved by filmmakers all over the world, Zhiyun has a well-deserved reputation as a manufacturer of innovative and affordable kit that functions superbly. Now the brand is taking strides into the world of pro-quality lighting, with three products that redefine the possibilities.
The Fiveray F100 has already hit the market and quickly won an army of fans. It's an RGB LED light stick that mixes consumer style with high-end light performance. Weighing just 950g, the Fiveray F100 is designed for one-handed control, but can be mounted on a light stand – and comes with a two-leaf barn door, a diffuser to make a small softbox, a grid to direct the light and a decent carrying case. Six 2600mAh built-in batteries give over an hour of runtime at 50% power. It has up to five times the number of LEDs as some competitors to give ultra-bright output – 20,708 lux at its maximum power of 100W. The CRI reaches ≥96 and TLCI ≥97 to guarantee lighting fidelity.
Now joining it are the brand-new Molus G60 and X100 COB fixtures, offering high power without the added heft. The X100 weighs only 385g – 30% less than many 100W counterparts on the market – while the G60 weighs just 300g. Both offer retro styling without a compromise on capability. 
The Molus G60 is as small as a Rubik's  Cube and offers up to 60W of power with an excellent CCT range of 2700-6500K, 2367 lux of brightness. It's accurate, too, with a CRI of ≥96 and TLCI of  ≥97. It can be charged by mains adapter or PD fast charge.
The Molus X100 rivals bigger cinematic  lights with its 100W output, uncomplicated set-up, CCT range from 2700-6500K, 3881 lux of brightness and a CRI of ≥95 and TLCI of ≥97. There are three ways to power up the light – a grip battery, DC adapter or the 100W PD fast charge.
Both lights can be Bluetooth-controlled and will be available to buy with a variety of light modifiers – including a Bowens mount adapter. 
This superb range of lighting complements the innovative Zhiyun equipment employed by content creators to keep their footage smooth. For the most discerning user, the Weebill 3 has a Sling Mode to reduce fatigue when using pro-style mirrorless cameras, plus a built-in Hi-Fi microphone and a 1000 lumen LED fill light. With a large 7800mAh internal battery, it provides up to 21 hours of use and can charge from zero to 100% in two hours, thanks to PD fast charging.
If you want a three-axis motorised gimbal that's built to be compatible with smartphones, action cameras and most full-frame mirrorless, then the Crane M3 is a small yet mighty option made of robust composite materials.
A full-colour HD touchscreen enables adjustments to a range of settings such as follow speed. Its quick-release design enables rapid changes between cameras, as well as battery changes, without the need for rebalancing. The Crane M3 has a built-in 800 lumen LED fill light powered uniquely from heat generated by the gimbal, while the multi-functional Expansion Base connects to professional microphones.
For filmmakers who want to keep everything as portable as possible, the Smooth 5S is ideal for smartphones. It has a powerful built-in fill light in addition to the two modular magnetic lights and features like the intuitive control panel. The Smooth 5S is an easy and convenient filmmaking tool that gives professional-quality results.
Originally published in the March/April 2023 issue of Pro Moviemaker.