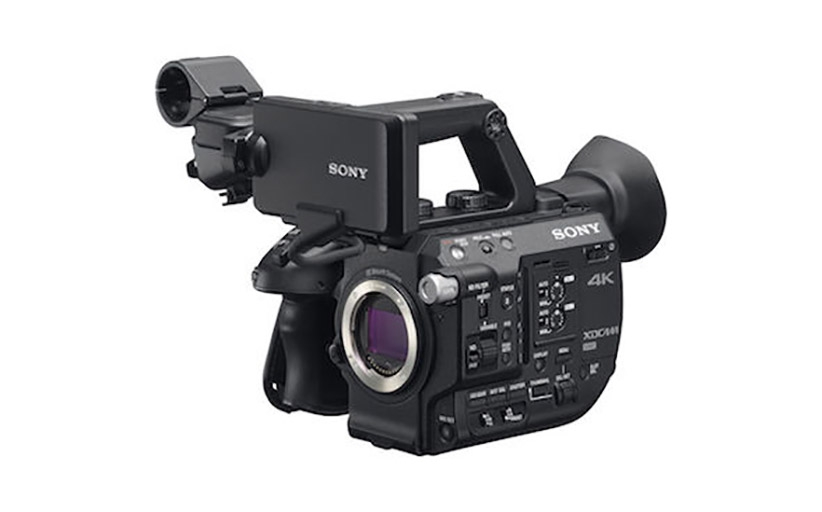 Sony FS5 120fps boost in July
Sony has revealed a raft of firmware updates to add extra functionality to its FS5, F55 and F5 cameras, as well as some other broadcast and consumer cameras, that will be released in July.
It's the changes to the FS5 that are more exciting, as they include:
Support for High Dynamic Range (HDR) by shooting in Hybrid Log-Gamma** (HLG) standard 
Support for continuous 120fps High Frame Rate (HFR) recording in 1080p with CBKZ-FS5HFR paid firmware upgrade (sold separately)
Option to change the minimum ISO sensitivity number to ISO 2000 from ISO 3200 when recording S-Log2/S-Log3
*4K: XAVC-Long 4:2:0 8-bit, HD: XAVC 4:2:2 10-bit.  
 Firmware 9 for the F55 and F5 adds:
Support for 4K RAW/X-OCN 72, 75, 90, 96 and 100FPS S&Q Motion (PMW-F55 with ASX-R7)
Support for CBK-WA100 XAVC proxy recording (PMW-F55/PMW-F5)
CBK-WA100 XAVC proxy file name and Rec Start/Stop timing are completely synchronised with the F55 and F5 material.