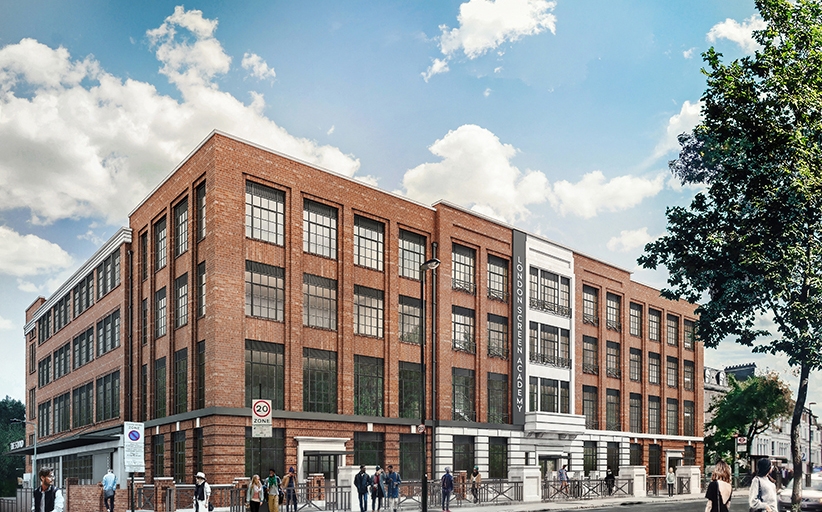 Sony lends support to The London Screen Academy to nurture our future TV and movie creatives
Sony has announced they will be supporting our future generation of filmmakers and television creatives by providing a wide range of training services, and products to boot! These will help give a hands on experience and skill sets, which are necessary to thrive in the media industry. They will be working with new sixth-form, the London Screen Academy, hoping to inspire and make immeasurable the skills of aspiring content creators.
About Sony:
Operating with over 30 years' experience and a trusted network of established technology partners Sony's wide portfolio of product and services propositions provides true value to businesses and informs, educates, entertains and inspiresSony will offer it's wide range of training services, giving Students the opportunity to visit Sony Digital Motion Picture Centre (DMPCE) at Pinewood Studios and learn from the experts, and at facilities used by some of the biggest industry heavyweights. From filmmaking and lighting courses, to technical sessions focused on HDR, colour science or exposure, Sony will support the LSA in their goal to provide students with an in-depth knowledge of the screen industry.  
Sony Professional Solutions exists to unleash the incredible power of images. Helping  tell stories, initiate movements , connect emotionally,  and stimulate learning is at the heart of their vision. With a winning combination of technology and creativity, Sony partners with businesses across a wide variety of sectors including Media and Broadcast, Theatre, Healthcare, Sports and Education markets to deliver innovative and transformational solutions. Sony holds decades of experience when it comes to aiding film-makers and broadcasters in creating their art, their decision to offer educational solutions for the new generation of creatives reflects their motto, providing more access so as  so as the artists-to-be can continue to express their film, media, journalism and creative talent without limit.
The London Screen Academy(LSA)
The London Screen Academy (LSA) is a sixth-from school based in Islington and, having been founded by some of the great British producers who worked on monumental projects such the Harry Potter and Bond films. Tim Bevan and Eric Fellner founders of LSA began their impressive careers  at The Working Films, which have helped create film masterpieces such as Love Actually, the Johnny English franchise, Darkest Hour and Baby Driver. The educational professionals at LSA all boast impressive resumes, and as a result the sixth-form promises great things for those who attend . LSA looks to pioneer a creative education for aspiring film and television makers in London, their wish to to make the screen enterprise an accessible platform for those who aspire to work in the industry. The pursuit of this goal is visibly displayed within its newly refurbished building; The LSA boasts outstanding facilities including fully functioning studios, a live broadcast facility, specialist VFX studios and picture and sound editing suites. In addition to Sony training services, it's products and solutions will be rolled out across ithe facilities to underpin the Academy's hands-on teaching of all behind-the-camera roles. 
Commenting on the partnership with Sony, Sam Summerson, Vice Principal of LSA, said:
"It is a problem that the screen industries don't reflect the modern world, whilst they are among the fastest growing sectors of our economy, accounting for one in six jobs in London alone. The number of sets we have been on that lack social, ethnic and economic diversity is shocking. We are delighted we have found a partner who not only provides the superb technology needed for the academy, but also shares the same values and supports the industry diversity."

 
 From the leading Sony PXW-FS7 4K Super 35mm camera (ideal for documentaries), to the HXR-NX200 4K compact camcorder, and the UWP-D11 wireless mic and receivers, students at the LSA will be able to learn their craft using some of the most powerful creative tools on the market. These products will be supported by open technology and services from Sony that facilitate the capture, management and delivery of content. Sony Virtual Production and Ci Media Cloud Platform, are both parts of Sony Intelligent Media Services platform, and will introduce students to cloud-based solutions and workflows that have become an essential part of content creation today, offering hands-on experience in both live streaming and content management. 
Hiroshi Kajita, Head of Media Solutions at Sony Professional Solutions Europe, comments on the matter
 "We could not be prouder to support such unique project with a meaningful idea behind it. At Sony, we firmly believe that diversity is important in any industry, and we're delighted we can support LSA on their journey to make the screen industry more accessible. . . There's a growing realisation that new digital cameras, solutions and workflows are opening up more opportunities for content creators, and students at the LSA will realise this first-hand. Together, we are making it easier for aspiring filmmakers to gain access to technology, specialist knowledge and experience that has been gained over many years."
Every aspect of the London Screen Academy has been meticulously designed for future industry professionals, by acting industry professionals. From the production companies and educational experts that were the architects of the curriculum to the products and technology solutions selected for the teaching facility – all have collectively contribute to the education environment. Now aided with Sony's assistance they will be providing the most recent, current and state-of-art education there is to offer in crafting the next line of filmmakers.