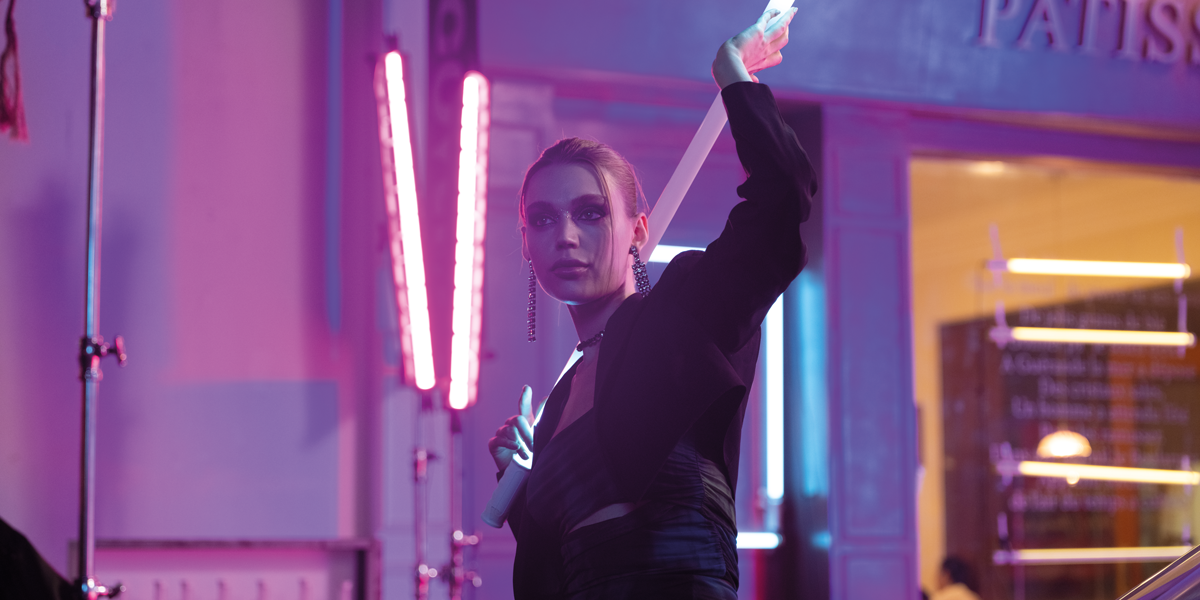 Win big with Nanlite's Project Spark
Posted on Apr 27, 2023 by Samara Husbands
A staggering $135,000 of prizes are up for grabs in the Project Spark filmmaking contest
Advertisement feature
If you've had a major spark of creativity in your filmmaking, lighting giant Nanlite wants to see it – and you could be up for a share of a massive prize haul worth $135,000. Nanlite's Project Spark competition calls for short films in narrative, documentary, commercial and experimental categories in a worldwide contest.
The project will reward winners with prizes provided by Nanlite and sister brand Nanlux, as well as from four major sponsors – Atomos, Rode, DZOFilm and Artlist. All prize-winning submissions will be awarded with $20,000 and a gift pack worth $7000. This will include an Atomos Ninja V+ and Connect, Rode NTG5 mic and Wireless Go II kit, DZOFilm Marlin 1.6x expander, Artlist Max Pro and a set of Nanlite LED lighting.   
Judges will be a combination of Nanguang's appointed staff as well as professionals from around the world, who will be announced soon.
Whether you have created a narrative short, a hard-hitting or thought-provoking documentary, a successful and innovative commercial or any kind of experimental filmmaking project, it's time to get involved – and expose your filmmaking project to the whole world. 
The theme for this year's contest is 'reflection'. All light must originate from somewhere, but never terminate. Different surfaces in nature reflect the same light with different results – soft, hard, focus, spread and more. Surfaces in the heart and mind reflect emotion, soul, memory and reality. The surface can be defined by you – what will be the reflection of your surface? The spark asks the question, your reflection will be the answer.
So be as creative as possible and let your imagination run wild as you pull together your potential masterpiece. After all, it could be worth thousands!
The deadline for entry is 11am BST on 31 May 2023 and all participants must follow the requirements to complete the submission before the deadline. You must submit your entry on the Nanlite website. 
Contest info at a glance
Timeline
Submission: 1 March – 31 May
Selection: 1 June – 15 June
Winners' announcement: 21 June
Winners' screening: 4 July – 28 August
Categories
Best narrative short
Best documentary short
Best commercial short
Best experimental short
The Spark Award
Entry requirements
Basic information (self-introduction
and synopsis of the film)
Preview copy of the film
Behind-the-scenes video
Any other documents are optional
Originally featured in the March/April 2023 issue of Pro Moviemaker.