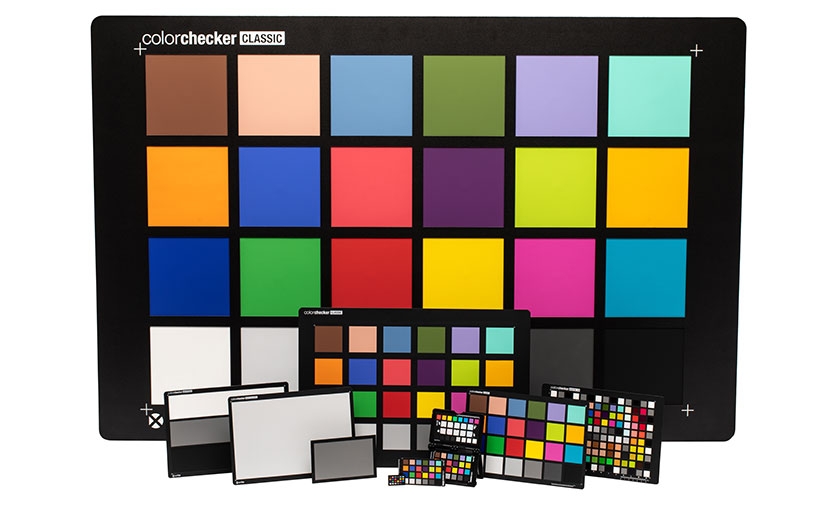 X-Rite introduces five new ColorChecker sizes
The new sizes range from Nano to MEGA and add to both the ColorChecker Classic and ColorChecker Video target lines
The ColorChecker Classic target has been used within the photo industry for more than 40 years. Now, the reference target is available in five sizes – Nano, Mini, Original, XL and MEGA. When the ColorChecker Classic is included in photo or video capture, when editing, it can be used to create custom DNG or ICC camera profiles, colour grade video footage or visually compare, measure and analyse differences in colour reproduction in any colour rendition system.
First introduced in 2015, the ColorChecker Video target is now available in 3 sizes – Original, XL and MEGA. This target, developed specifically for the filmmaker, can be used by filmmakers, DITs, editors and colourists. It includes chromatic colour chips, skin tone chips and grey reference chips, so that filmmakers can set exposure, match multiple cameras and speed up colour grading and achieve greater colour balance throughout their footage. The various targets can be used for cine wide shots, event filmmaking and aerial filmmaking.
The five new product sizes are:
ColorChecker Classic Nano: 1×1.75" (24x40mm)
ColorChecker Classic Mini: 2.5×4.25"( 63.5×109 mm)
ColorChecker Classic XL: 21×14.75" (53.3×37.5 cm)
ColorChecker Classic Mega: 40×60" (100×152 cm)
ColorChecker Video Mega: 40×60" (100×152 cm)
ColorChecker targets are supported by several third-party software developers including Black Magic DaVinci Resolve, Hasselblad Phocus and 3DLUT Creator.
For further details, please visit X-Rite's website.