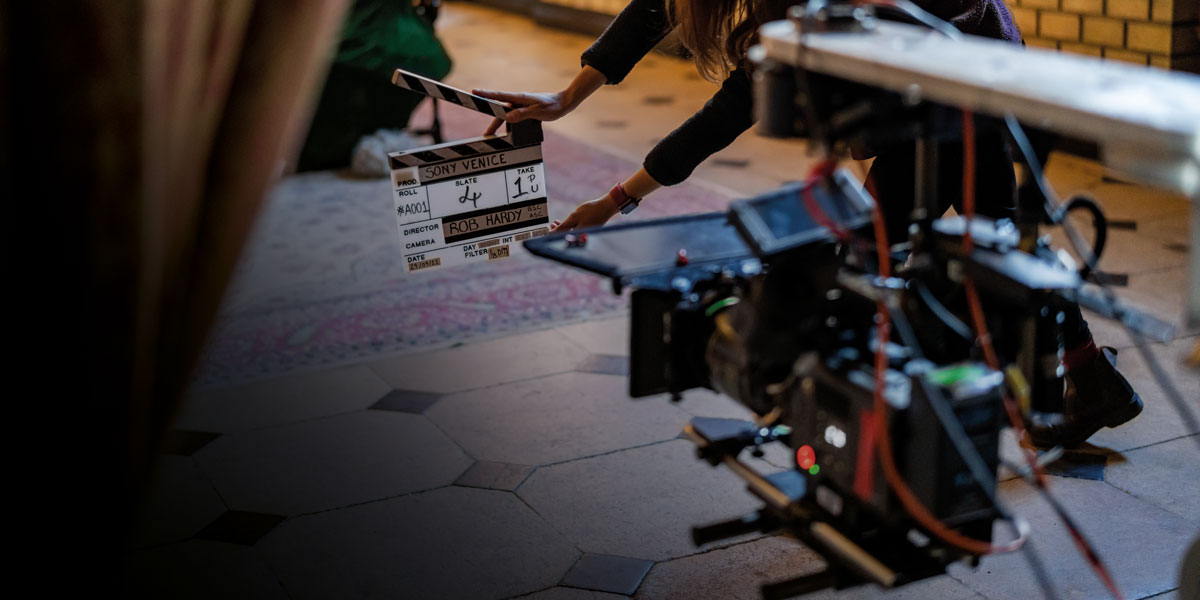 Your kit queries sorted by CVP's experts
Posted on Jul 7, 2023 by Samara Husbands
Making the right gear choices is easy thanks to Britain's number one filmmaking retailer 
Advertisement feature
Q. I couldn't make it to CVP's lens summit but I am interested in anamorphic lenses and aspect ratios. I shoot on a range of full-frame Sony E-mount cameras, what are the best affordable options and what squeeze ratio should I be looking for?
A. What squeeze factor you get will come down to what deliverable aspect ratio you want to end up with. On the budget end you have lenses from Sirui and Laowa, before moving up to something from the likes of Vazen, or Schneider's re-released Iscorama 54. Most Sony full-frame E-mount cameras have some kind of anamorphic support, but this is a pretty new thing for these models so options are limited. An external monitor with de-squeeze support might be required. 
Q. I have a mix of Aputure and Nanlite COBs, and Falcon Eyes and Rotolight LED light panels. To power them I'm looking for a cost-effective V-Mount battery solution of batteries and charger. What do I need to consider?
A. A lot of this will depend on the fixtures/outputs of your lights. It might be tricky to find a cost-effective solution that is reliable and will offer a consistent output. A recommendation we would make would be the Ecoflow Delta Mini, an 882Wh portable power station that has two mains outlets, four USB outputs and can be charged in 90 minutes, which is quicker than four V-Mount batteries. It's a more cost-effective solution than buying reliable V-Mount batteries for all your lights.
Q. I've seen the specs, but what are the key real-world advantages of the Red Komodo-X over the standard model– as it's significantly more expensive? 
A. There are a few key advantages to the Komodo-X, with the first being the increased frame rates. With those being double that of the regular Komodo, it has become a more versatile option for those looking to shoot high-motion subjects. The Komodo-X also runs on micro V-Mount batteries without the need for an adapter, which is a more versatile, higher-capacity battery option commonly used across equipment on set. 
There is also support for the DSMC3 seven-inch touch monitor with the Komodo-X, a key solution for monitoring and camera control that leaves the SDI available for other devices. There are also better connections for IP workflows and an updated media type that is used across Red's DSMC3 cameras.
Q. I need a new tripod for use on almost everything. I've never spent more than £500 on a tripod and head and have been pretty happy. What are the advantages of going for something more expensive? And how much do I need to spend to really notice a difference to my old Manfrotto? 
A. Tripod systems range from anywhere between £100 to more than £20,000, but all serve a key purpose – to give you stabilised pan-and-tilt camera movement. A good tripod head is where you want to invest most of your money, as this is what will provide you stable movement, good counter-balance features and all-round reliability as well as serviceability. There are systems featuring carbon-fibre legs, such as the Sachtler Flowtechs, which are incredibly lightweight, strong and quick to set up – making them very pleasant to use on location. A key factor determining spend is the weight of your camera system, with heavier rigs requiring more robust tripods to ensure a stable and balanced set-up. 
Q. I struggle matching the colours in the edit between footage shot on various cameras and lenses. What's the best and easiest way to match colours? 
A. Accurately matching the image from different cameras can take some experience to get right, but shooting a colour chart is the best place to start. That way you have a common reference to work from, which some tools, such as DaVinci Resolve, can use to normalise your shot. There are plug-ins like CineMatch that can help do a lot of the heavy lifting for you. 
CVP: Simply the best!
CVP is unique as there is lots of stock on hand to try before you buy. The London showrooms have the latest equipment and experts are there to answer any questions. There is nothing quite like having a real, hands-on feel for any new bit of equipment you're considering. It's so important to check it out with accessories, so you can get a genuine impression of what it'll be like to work with. That's just one thing making CVP the leader for filmmakers – we've been nominated in the Pro Moviemaker Gear of the Year Awards once more! Please vote for CVP by going to promoviemaker.net and following the 'Gear of the Year' link.
To book a demo and talk to one of CVP's experts, call +44 (0) 208 380 7400, email [email protected] or visit cvp.com.
Originally published in the July/August issue of Pro Moviemaker.