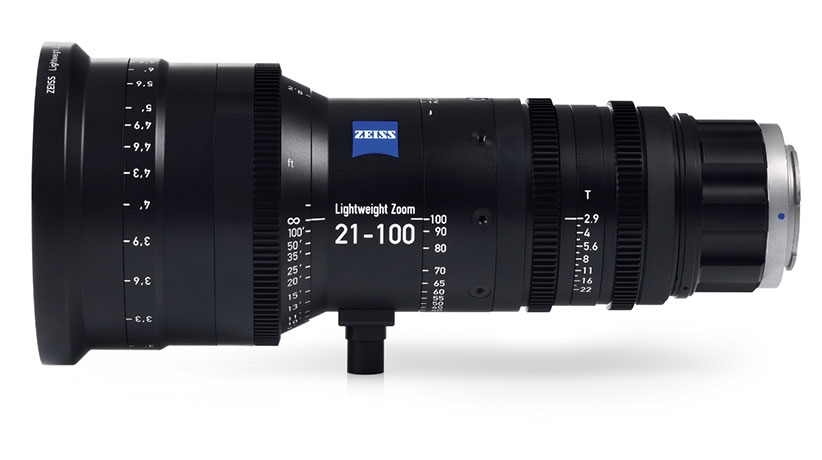 Zeiss showcases new Zoom at BVE
Get your hands on the brand new Zeiss Lightweight Zoom LWZ.3 on the Sony FS7 camera on the Zeiss stand at the BVE show at Excel in London on February 28-March 2. The official Zeiss information says:
Visitors to stand L30 will be able to see a wide variety of both ZEISS cinematography and photography lenses, including the new Lightweight Zoom LWZ.3 on the Sony FS7, as well as the chance to win an ExoLens Pro Wide-Angle lens with Optics by ZEISS.
At BVE 2017, ZEISS will be showcasing a wide variety of high quality cinematography and photography lenses, paired with a number of market leading cameras such as the RED Epic-W 8K, Sony FS7 and ARRI Amira.
Visitors to the stand will be able to get hands on with:
Lightweight Zoom LWZ.3 – Offering superior image performance in any imaginable shooting situation. Whether you're shooting a short film, TV movie, commercial, corporate video or TV drama, soap or high-end documentary under the most difficult conditions, the ZEISS LWZ.3 is a powerful, handy and trustworthy companion on the front of your camera.
Cinema Zoom CZ.2 – The Cinema Zoom CZ.2 lenses are as versatile as they are powerful and incorporate features never seen before on lenses of this kind. They are handy, compact, ready for 8K and even offer full-frame coverage. With their zoom lengths of 15-30, 28-80 and 70- 200mm, they give you a wide range of creative options.
Compact Prime CP.2 – Whether you're shooting a commercial where exquisite colour rendition and high contrast is important, or a tense, dramatic sequence in low light situations for a feature film, Compact Prime lenses offer you the performance you need to get the scene right.
Photography Lenses – ZEISS will have their full photography lens range on display at BVE 2017, including the Otus, Milvus, Batis, Loxia and Touit family of lenses, designed for Canon, Nikon, Sony E and Fuji X-mount camera systems.
Finally, ZEISS will be giving visitors to the stand the chance to enter a competition to win a brand new ExoLens Pro Wide-Angle lens with Optics by ZEISS, allowing them to take their smartphone photography to the next level.