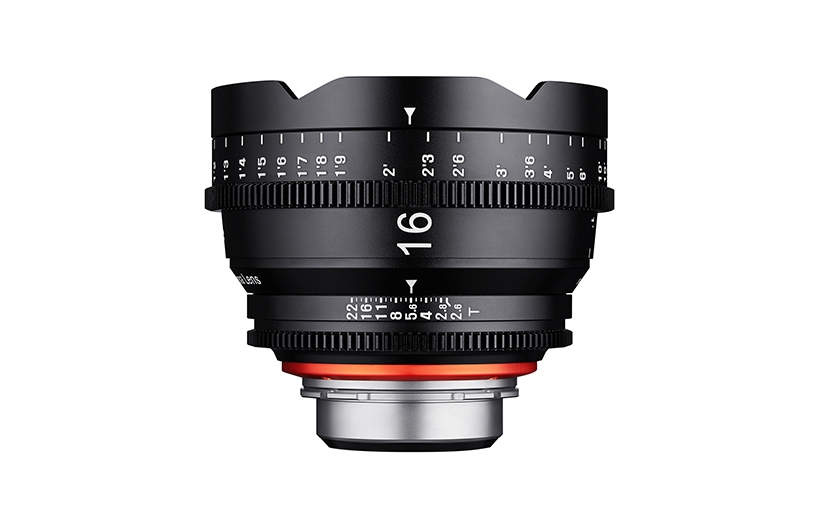 Samyang reveals 20mm cine prime
Samyang has revealed a new full-frame 20mm T1.9 XEEN Cinema prime lens – its eighth cine lens. It's made to match its siblings with the focus and aperture rings in the same place. It has 11 iris blades for pleasing bokeh and resolves higher resolution than 4K. It comes in PL, EF, F, E, and Micro Four Thirds mounts with metric or imperial scales. It should be available next month in the UK for £1799.99/ $2250. The official press release says:
A global optics brand Samyang Optics (http://www.samyanglensglobal.com) announces a new XEEN 20mm T1.9 lens for professional video-cine. This lens brings the range of XEEN cinema lenses to eight and compliments the existing lenses: 14mm, 16mm, 24mm, 35mm, 50mm, 85mm and 135mm. The new XEEN 20mm offers outstanding image quality from resolving power for 4K+ production for filming video and cinema.
XEEN is a specialized brand of professional video-cine lenses launched by Samyang Optics in 2015. The XEEN series are designed for the ultra-high definition video environment and feature outstanding optical performance for 4K and above. The lenses also feature X-Coating Technology and 11 aperture blades that help create beautiful and round bokeh to introduce emotional and natural expression.
The 24mm x 36mm negative size allows XEEN lenses to not only work with full frame cameras, but also Super 35, APS-C, APS-H and APS-P cameras. XEEN lenses are available in five different mounts – PL, EF, F, E, and MFT and two different focus scales – metric and imperial units. All focus and iris gear rings are identically positioned among eight lenses to speed up the lens changes.
Inheriting the renowned image quality of Samyang's wide angle series, the XEEN 20mm T1.9 enhances the XEEN line up and brings the total range to eight lenses. With the expansion of XEEN Lenses and the existing Samyang manual focus lenses, plus the recent autofocus lineup and premium XP lenses, Samyang Optics pursues 'Total Imaging Solution' optics brand.
Created to deliver infinite possibilities, the XEEN 20mm T1.9 will be launched globally in March 2017.
 The recommended retail price of each lens is £1799.99.
 For more information on XEEN, please visit www.xeenglobal.com, www.samyanglensglobal.com and www.facebook.com/xeenglobal.